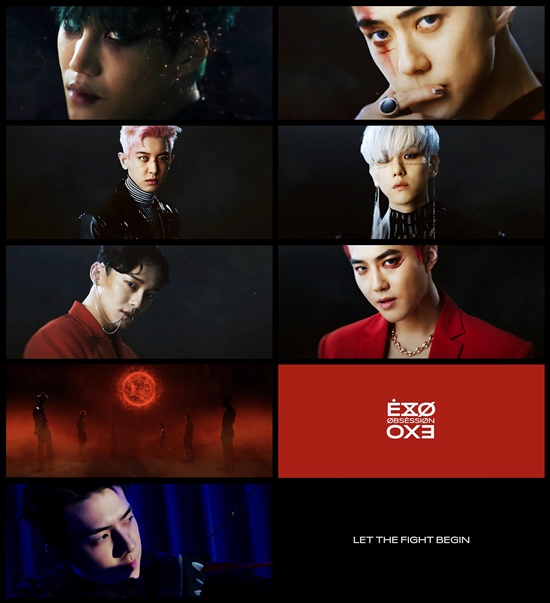 8, 0: EXO official homepage and various SNS account, through the '#EXODEUX'(#EXO Deuce) promotion of the start of the trailer footage was revealed, and '#EXODEUX' promotion is a regular 6 album concept and debut since this temperature EXO made the world of storytelling with a different tee features a promotion with the new album, Expectations for the increase Outlook.
This day revealed the trailer video of the conflict for the red aura made by another EXO, aka X-EXO(X-EXO)of the emergence and forward unfold EXO X-EXO's for example and the hot reaction you are getting.
More X-EXO's various SNS accounts open, EXO and X-EXO account through the concept crafted with a teaser image and video, a music video teaser and a variety of content in sequence will be released in the global fans of the focus seems to be.
Also tonight at 12 o'clock the '#EXODEUX' Mobile promotion page to open, the two accounts are disclosed in the content of the number of likes, retweets and comments such as user's reaction index based on EXO X-EXO showdown of the situation in real time, showing, of course, later in the showdown wins the concept of rewards for content planning as well as EXO comeback more colorful to enjoy '#EXODEUX' promotion this would be as expected.
EXO's regular 6 house 'OBSESSION'is coming 27 on sale, and various online and offline music stores on the reservation purchase is possible.