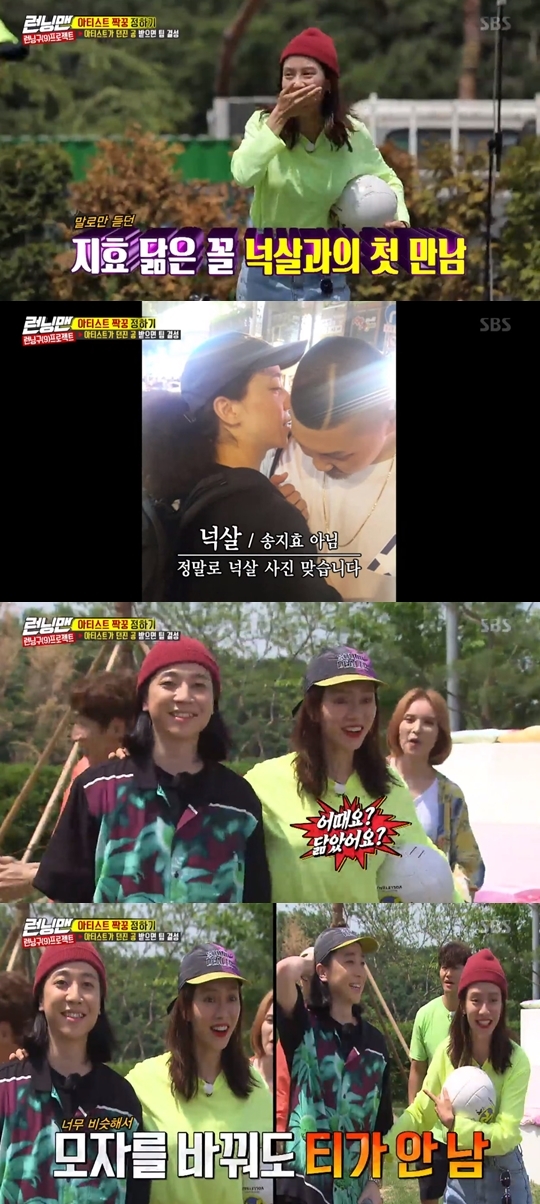 7, 5 PM broadcast SBS 'Running Man'in the year Summer Open 9 anniversary fan meeting in collaborated for performing artists and combination to determine kung shiny race unfolded.
This day, Song JI Hyo is the number 2 artist is thrown to hold the ball color, so team this was. This appeared 2-times artist, as a rapper Nucksal and Code Kunst was.
Song JI Hyo especially Nucksal to look surprised and pleased, said. This Song JI Hyo Nucksal and stand side by side "any more? Real resemblance because"he had a hat, change the writing and it resembles the looks to stand out as it did.
Meanwhile, 'Running Man'is every Sunday at 5 p.m. broadcast.