"Sexual harassment is concerned..improvement of low" Above, 'Running Man'in a court of law is a member of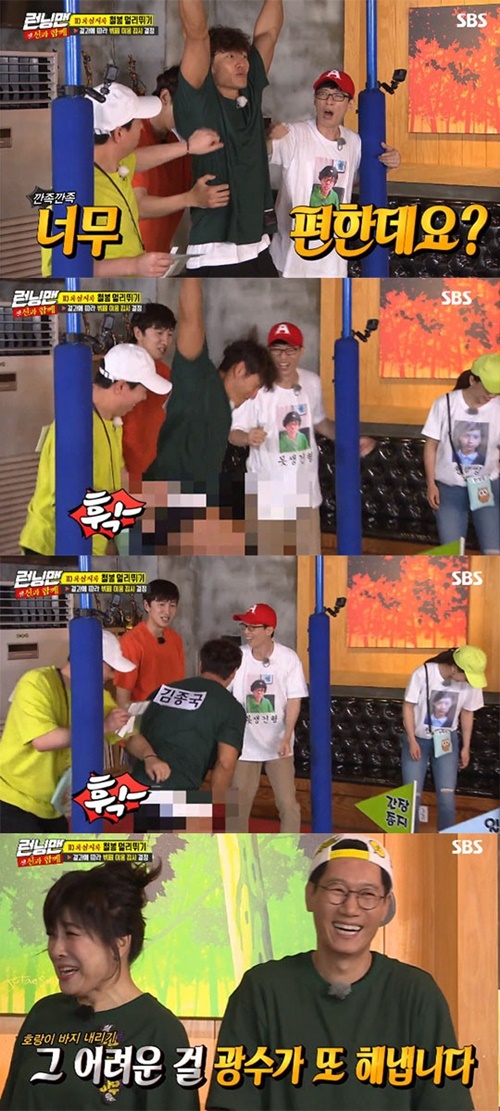 Sexual harassment this concerns the contents which are broadcast for SBS art program 'Running Man'Broadcast Communication Committee(The Korea Communications Commission)from the court sanctions.
The Korea Communications Commission of the broadcast center of the sub-Committee(Chairperson HEO Sook)for the last 12 days in Seoul Mokdong Broadcasting Hall in a meeting, the performer about Sexual harassment to justify to broadcast content for 'Running Man'for 'legal problem'and the whole of society in the process.
The problem has been the scene over the last 8 26 broadcast of 'Running Man' in Part 2 of this options iron rod hanging from the singer Kim Jong Kook's pants stripped, Kim Jong Kook's underwear to reveal the scene.
With this to Mosaic processing or the tiger into the picture and 'it is difficult to take that', '(iron rod front seat), an unexpected person called'subtitles to exported. Singer, sing a natural "I have not seen. Re not,"and remarks that the scene the problem was.
Broadcast center of the sub-Committee that "art program in the game's events, even if it is liable Sexual harassment to act without filtration was broadcast,"he noted.
"The broadcasting company itself in the issues pointed out in the edit for the appropriate action to take, and not the corresponding program is the heart of regulations for repeatedly violation and improvement of the low look,"said the decision explained the reasons.