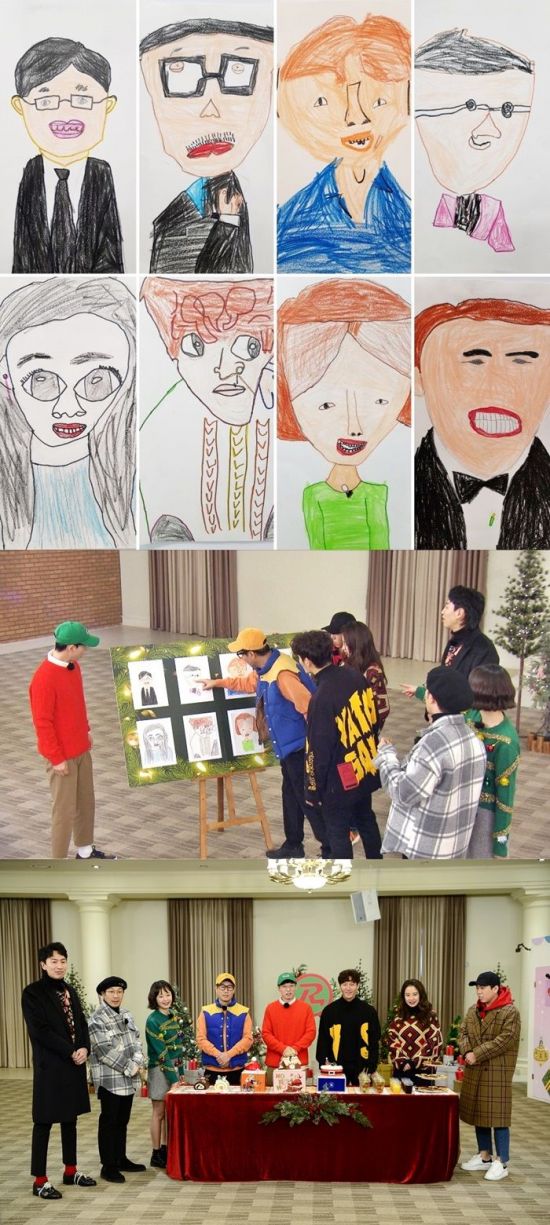 Pure Visual you see in Running Man, the members of the House Public.
23 broadcast of 'Running Man'Christmas special, decorated in 7 years old children of pure Visual drawn with the 'Running Man Portrait'to the public.
Recent progress recorded in the members opening to the public in the 7 years old children's Portrait work. Children who at a glance can guess as much as each of the figures features well represented. Especially gaze to Rob a member the right amount for dinner. Lee Kwang-Soo, "Yang more like Why are the pictures he taped?"he said to laughter, I found myself.
Meanwhile, the 'Christmas special' paired peek-a-Boo lace as it unfolds Jeon Hye Bin, a girl swimming, Han Sunhwa, Park, or castle-Hoon, Hwang fierce together. Even peek-a-Boo selected also 7 years old children Green guest of the Portrait to this should expect. The 'mission year-end settlement' race in public to be a 'Christmas special'is on this afternoon 4: 50 in the broadcast of 'Running Man'.