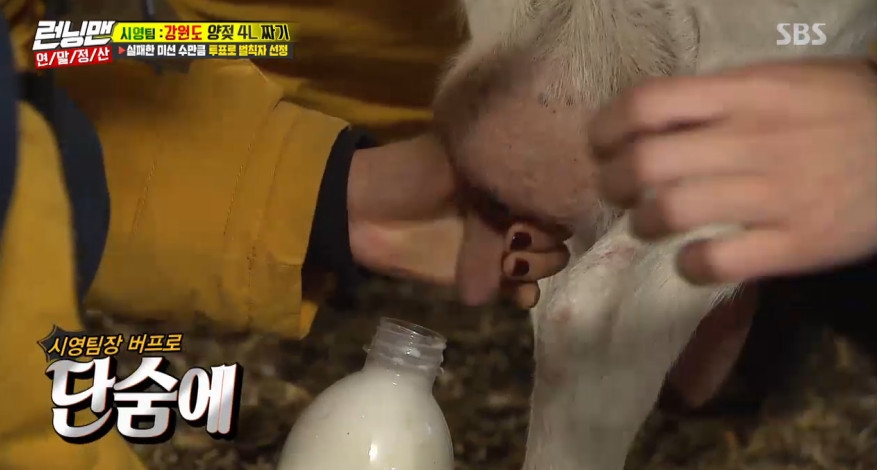 Lee Si-young the national quality sheep milking skills.
12 December 16 broadcast of SBS 'Running Man'in Gangwon Yang baby 4L remember The Mission to challenge Lee Si-young, Lee Kwang-soo Haha of all the public.
This day wet and couldn't squeeze a wandering Lee Si-young team. Among them, the only way to master Lee Si-young is a national-class speed without hesitation of sheep milking began.
In this Haha "our team captain for"a few days had to admire, team leader Lee, Si-young's active thanks to Lee Si-young Team 4 L volume filled with The Mission, succeeded.
Meanwhile, Haha, Lee Si-young, Lee Kwang-soo is a valuable experience in your gratitude said