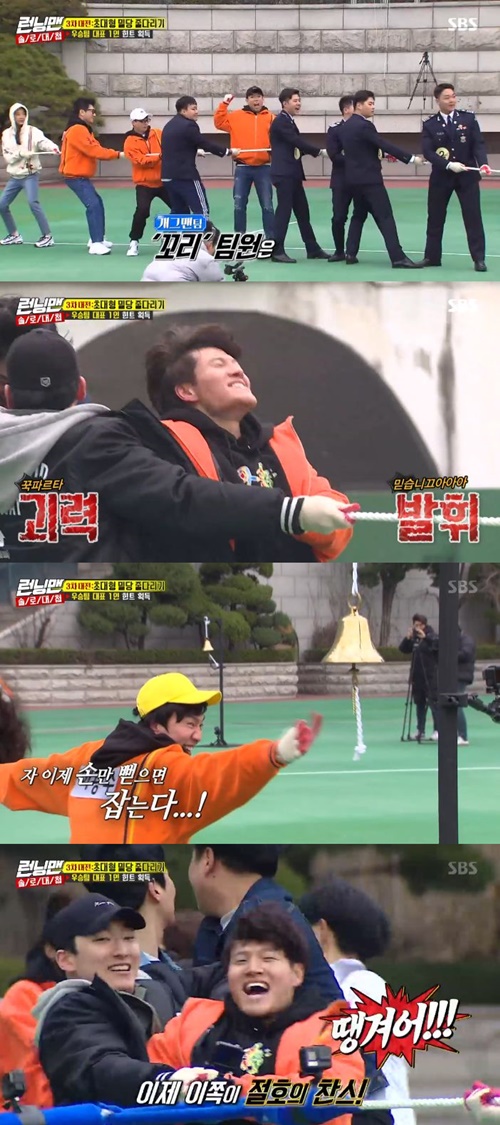 'Running Man' Lee Kwang-soo have slammed the hand with an aura of missed the championship.
7 Days afternoon broadcast SBS TV 'Running Man'in the solo modern album spread among the herbivores of the Kingdom' Lee Kwang-soo team and 'hold style with a big 11' Kim Jong-kook team, Military Science, and comedian Yoo Jae-Suk team the Tug missions.
The herbivores of the Kingdom team's tail he is Lee Kwang-soo is the base to unleash their team members, thanks to the championship. He is to ring a bell in order to give I was struggling.
Lee Kwang-soo has a chance of winning in front of a mistake by the constant slamming of the children of the aura exudes.
This amount more as well, Kim Jong-kook, etc "some of these mistakes seems like"in terms of the secret couple male candidate, Lee Kwang-soo singled.