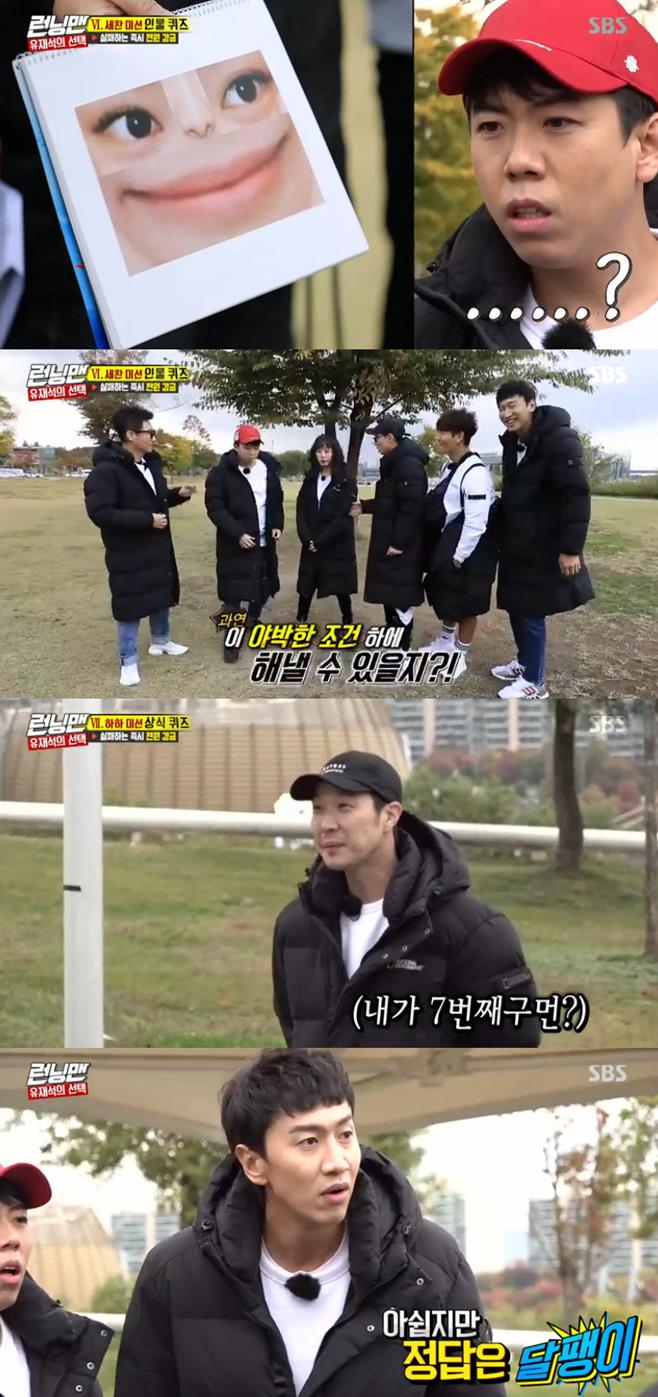 'Running Man'in that way Haha of mission failure as a 8 member all Incarceration.
18 days afternoon broadcast SBS TV 'Running Man'Yoo Jae Suk the mission receives direct members to choose to the success should 'Yoo Jae Suk 'select' the game was challenging.
Yoo Jae Suk is the power to write the mission to receive the Kim Jong Kook summoned. Lee Kwang-Soo, JI Suk Jin with Kim Jong Kook in front of their home as Yoo Jae Suk is him as a Playground.
Kim Jong Kook is a time limit of 30 seconds on Yoo Jae Suk and you need to turn 'Prince turn' in the game at random. Kim Jong Kook is not their own reward but, Yoo Jae Suk, seemed rather to surprise everyone.
Stamina was lacking Kim Jong Kook this harder, but slashing with a very successful mission and I found myself admiring. Kim Jong Kook's body and clung on to was Yoo Jae Suk this toxic harder. Pay by Yoo Jae Suk's catch up was Yoo Jae Suk is in pain harder and harder to "so successful"and my heart rejoiced.
The following is the full address, amount of tax as turn of. Amount more as well ahead of five members, all were successful to hear more tension. Amount more as the celebrity's eyes, nose, mouth and glue the photo to within 15 seconds should be aligned with the figures in the quiz challenge. He is a man, the correct answer is hit, and all greatly rejoiced.
Streak streak didn't last long. Common sense problem received the Yoo Jae Suk - Song JI Hyo and Haha, two and distressed. Yoo Jae Suk is astute Haha choose but in the end the one problem meet not in a mission failure.
Just waiting for Song JI Hyo game of chance not getting out of Incarceration. Blindfolded Incarceration whose members are largely stress and fuss to the laughter and bashing carnival Barker. Mystery in space trapped in a members here at the mission have been given, within the time limit must succeed members of embarrassment of throws that competence showed.