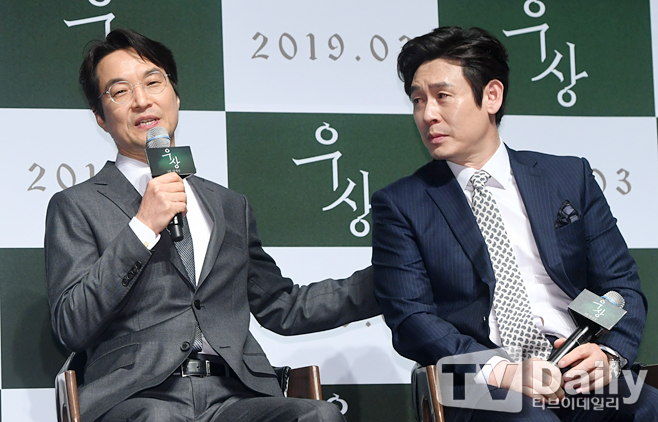 The movie 'Idol' (Director: making our Community Film Company) production and Society 20 am Seoul Gangnam-GU shinsa CGV Apgujeong in the open.
This day production and society in Han Suk-kyu Sol Kyung-gu attend.
'Idol' is the son of political life in the worst of crisis and Life Church(Han Suk-kyu)and his life as the son died and the truth chasing the father of(Sol Kyung-gu), and the incident that day a secret, yet Gone Girl train(Chun Woo-Hee), they blindly keep he wanted to see the harsh truth about it's coming to 3 November in the opening.
The movie 'Idol' production report conference