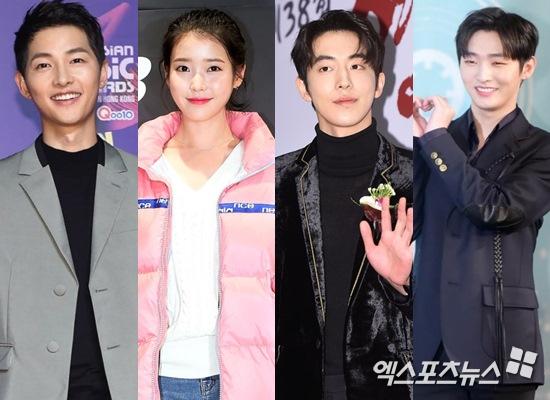 IU 5 days child welfare bodies Green Umbrella Children's Foundation in 1 billion won to star as tightens. This is the Gangwon-high - Gangneung, such as wildfire damage to children for the third month.
Or bridge of Hope Korea Disaster Relief Association according to Song Joong-ki and Nam Joo-hyuk, each of 3 million won to the Donation. Cube Entertainment is 5 million won, actor Jung Il-Woo and singer K. each of 2 million won to disaster relief Association to be deposited in. Kim is a Mature writer and Yun to the picture screen & consultation strategy for each 2 million won to the Donation.
Gangwon-born Kim Hee-Chul and Yoon Ji-sung to help raise tightens. Super Junior Kim Hee-Chul is the strong support referrals the fruit of love in the 3 million won to the Donation. Gangwon Hoengseong you Heechul Gangwon Ambassador activities. Yoon Ji-sung, Gangwon Wonju is home, he plays wildfire to a 1 million won to the Donation.
Hyomin is bottled water and ramen, hat, wipes, etc relief goods and Saturn's Welfare Center were delivered. Hyomin is "on the scene direct help can be the best idea from the relief goods sent."
Comedian Shim Hyun Seob, even a thousand, but want to stay clean and learn, Kim, Yu-Jeong, song is also Donation involved.
Fandom also Donation in the procession to join. The singer was forced to Daniel's fandom is Star's birthday 12 10 symbolic Donation to disaster relief Association delivered. BTS fans Donation in procession, accompanied him.
Meanwhile, over the past 4 days afternoon, Goseong-gun from the start been at this rough ride with the wind, spreading forest approximately 250ha have lost about 4 thousand people that caused the damage occurred. The government, Gangwon wildfire damage area National Disaster condition, as specified.