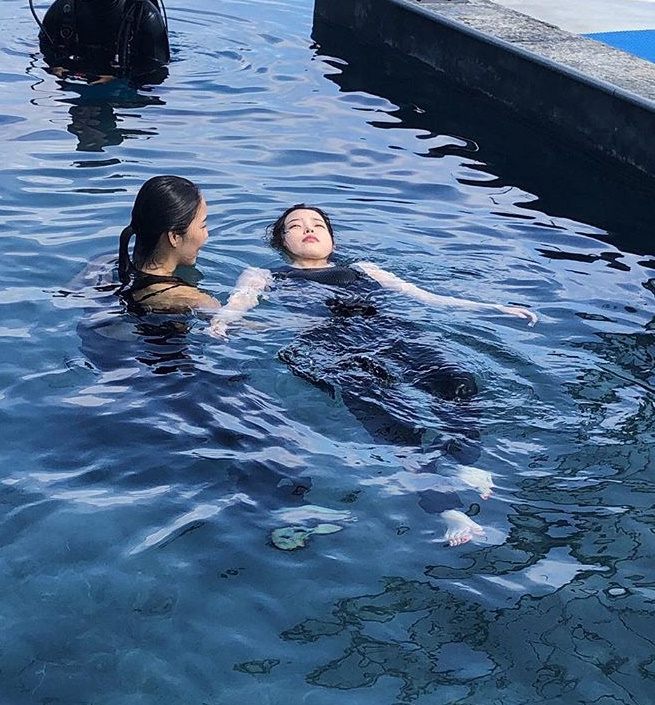 IU 22 afternoon-through the photos posted and "rot is not very long. Yim PIL sung directed. Persona. 4/5 Netflix,"wrote.
Revealed pictures from IU underwater new to shooting. This approach for domestic and foreign fans "have the courage to shoot for thank you.", "done", "too cute", "best", etc reactions.
Meanwhile, IU is the Netflix original series 'personas' ... IU's first film challenge accordingly you selected art and culture of collaborated 'Mystic store' project of the first works of 'persona'is a coming 4 5 the public.