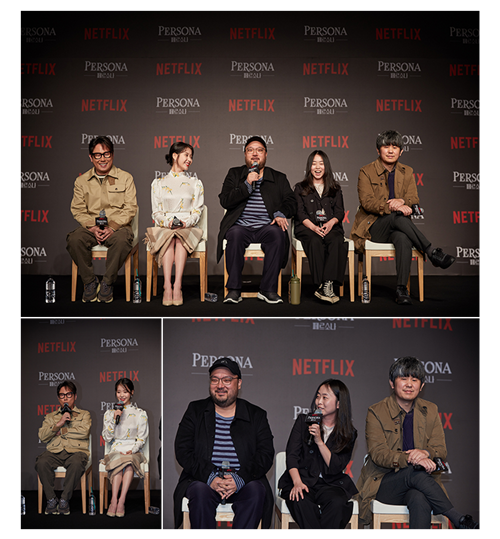 Over the past 27 Conrad in Seoul Lee Ji-eun, Yoon Jong Shin, Lim PIL Sung Director, and new Director, Kim Jong-Director attended the 'persona'of the Production report society successfully closed. This time the Production report society is the first film in the challenge for Lee Ji-eun(IU)and the first movie planned in the spiral Yoon Jong Shin, and so as to represent the power of supervision online fresh combinations attracted the attention.
'Persona'is the background image, profile, ago, and, Kim Jong Museum 4 the Director of the persona Lee Ji-eun(IU)to each other gaze into the pool after a total of 4 short films bundle consisting of the original series.
'Persona' Production report of the society's field is a strong girl, servant caught a attraction of a woman for a friend, foot rule for a plurality of decorating the spirited girls, in a dream came the old lover until Lee Ji-eun this Digest is a colorful character to know it was time.
Movie planning for Yoon Jong Shin is "my philosophy is the song that this story will be. Movies, commercials, drama, all the story. Four bishops of the short films they've been good too. The Director is making a short movie, when creativity is more shiny like this project, proposed, Lee Ji-eun seeds until the cast was"; to the start of said.
Yoon Jong Shin and Lee Ji-eun and the three supervision is Netflix with 190 countries of the world to meet with the audience is a small society is also revealed. "Long distressed and production period compared to movie or music is unopened and disclosed at the time of rise as determined judgment that they were"talking out Yoon Jong Shin is "Netflix via the public road to this piece of feedback and enjoy the thought,"Lee Ji-eun again, "Netflix, but more so the masses can that luck seems to be saying"Set the mind to conceal not.
Meanwhile, the 'personas'come 4 5 from Netflix.