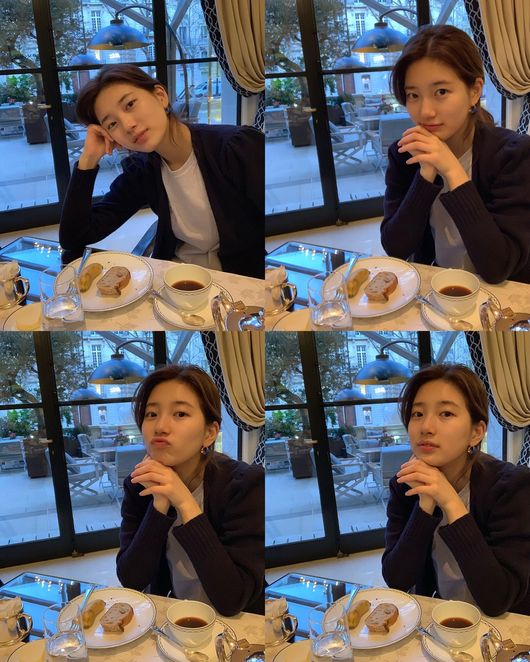 The singer cum actress Bae Suzy, France The April Fools of the day in public.
The recent Fashion show to participate in the Paris Left Bae Suzy is a 26-multiple photos posted.
Revealed in the photos of the street sitting on a bench posing and coffee in a restaurant to enjoy the look, etc. White tee and cardigan, and makeup you don't look in the light I'm Bae Suzy of Beautiful looks with eye-catching.
Meanwhile, Bae Suzy is coming 5 March to be broadcast Minhang airliner crashed in the accident involved a man concealed the truth found in the huge country to dig and the green drama 'Vagabond'. [Picture] Bae Suzy Instagram
Bae Suzy Instagram