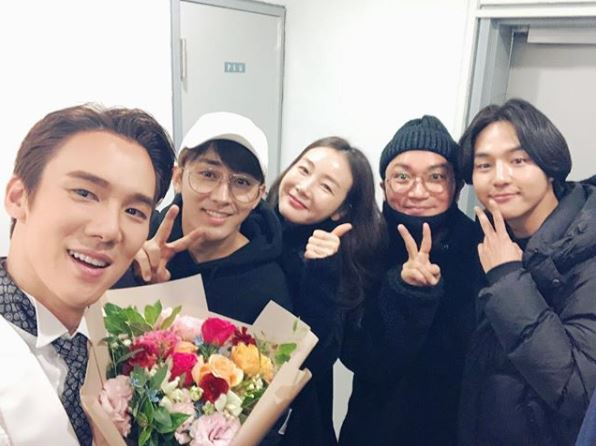 'Coffee Day' members Yoo Yeon-seok's musical administration.
9 Yoo Yeon-seok is his SNS, "'coffee friends' FAM 'gentleman guides' performances. Thank you everyone"along with photos published.
Revealed in the picture, Yoo Yeon-seok's musical Administration certification after the shot was taken hand Ho-Jun Choi Ji-woo Cho Jae-Yoon Yang, Se-jong's appearance. Cable TV tvN 'coffee up'appeared together, and the relationship they smile warming you within.
Meanwhile 'coffee friends'is a Jeju one of the citrus farms in the cafe, and proceeds to the full amount of the donation to operate the process that happens in various events to our program Friday night 9 hours 10 Minutes broadcast.