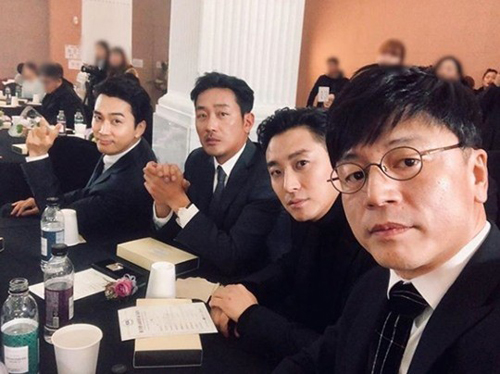 Actor Song Seung-heon this Ha Jung-woo and Ju Ji-hoon and friends were proud.
Song Seung-heon - 17-one photo published.
Published photo in the movie 'trust' with the team of Kim film Director and actor Ju Ji-hoon, Ha Jung-woo, Song Seung-heon this pose. Suit is Ha Jung-woo - Ju Ji-hoon - Song Seung-heon's piece looks like admiration. These are this afternoon opened the 23rd Annual Consumers ' day, cultural artists attended the award ceremony.
Meanwhile, Song Seung-heon is the OCN drama 'the player'in strong and taking the role of Mother, unfolded.
Photo l Song Seung-heon Instagram