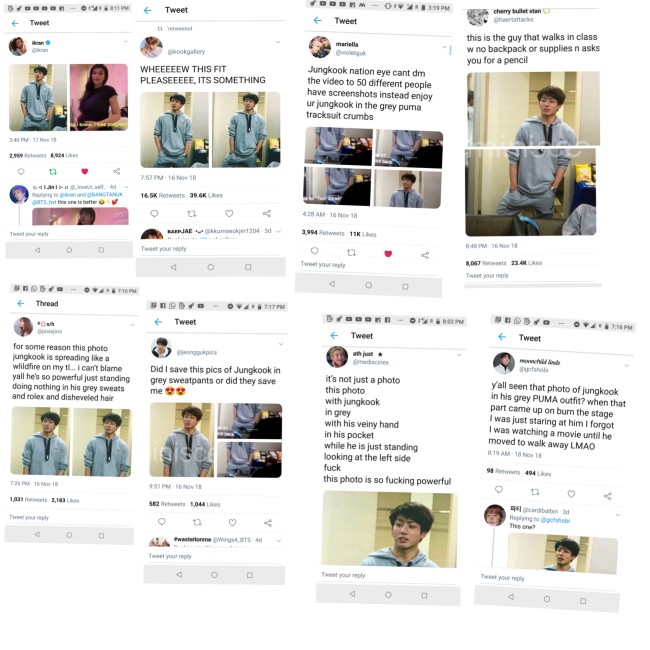 The documentary film, once more stage: the movie>last 15 days around the world in over 70 countries in the same time youre after a big reaction coming out. Movies at BTS of 'blood sweat tears'I can see a good reaction.
Then there are the BTS of the youngest Jungkook, this is a casual style grey sweatshirt, with the blonde in the blue shirt is the look and many of them seem to be interested in. His charisma and visuals for the compliment to.
In the film, Jungkook of amount is not so much in spite of the gray sweatshirts wearing Jungkook's cool look by means of their reaction is hot.
Twitter Inc. Other SNS are not many they Jungkook this is a gray sweatshirt to wear all year and cheers. Watching a movie and Jungkook this wonderful look of tremendous cheers.