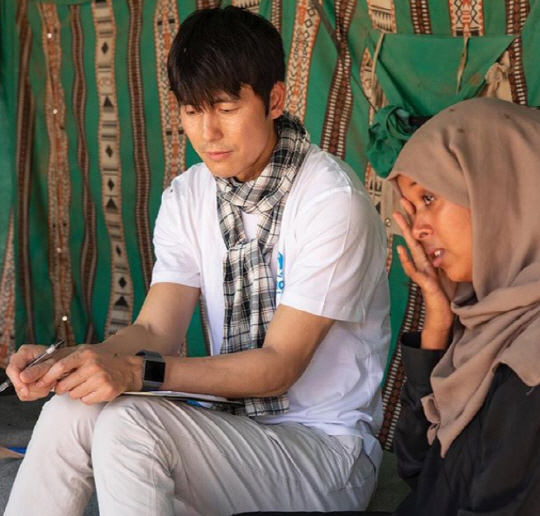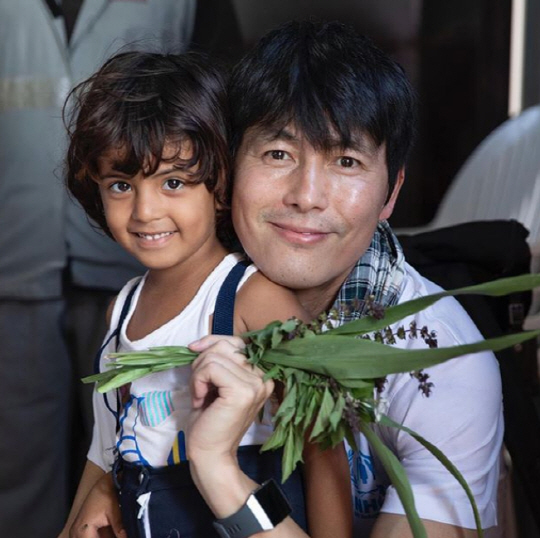 22, Jung Woo-sung-in Pictures published.
With In Jung Woo-sung Turban wrote Women Next to on a serious expression to act. Another photo from a child in her arms and a friendly smile to the act.
Jung Woo-sung, 2015 6 January the UN Refugee Agency goodwill Ambassador(UNHCR) was selected, and the world of the Refugee camp to visit for relief activities in progress. Recently, the movie 'love'with the state acts as The appeared.