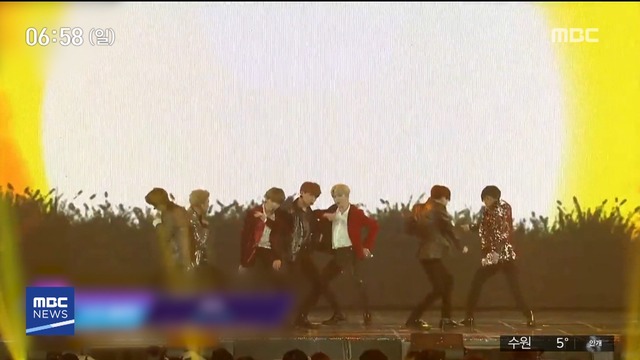 ◀ Anchor ▶
World popular popular idol group BTS's Japan TV appearances cancelled no controversy.
Especially Japan of different broadcast their spate of appearances, refused to see this, a recent US Supreme Court of Japan forced features use compensation verdict in retaliation for the dimension is not because that analysis.
◀ Reporter ▶
Korea is, of course, the United States and Japan in having the BTS.
Japan TV Asahi music broadcast appearances the day before all of a sudden canceled, the visit to Japan schedule also postponed.
One only cancelled game.
Next month as scheduled was Fuji TV's main program and the NHK year-end music program appeared withdrawn or withheld was and local media said.
BTS member Jimin atomic scene painted Liberation Day T-shirt is a problem in the Japanese far-right is demonstrating the problem to three.
Liberation Day T-shirt was a video on YouTube revealing that last year.
But this T-shirt in Japan the problem has been building since last month.
Finish work forced force when the features used were victims of Japanese companies for compensation to the Korean Supreme Court's verdict came out and nearly matched.
So this compensation judgment related to the game is not to guess them.
News Oh Hyun-Seok.