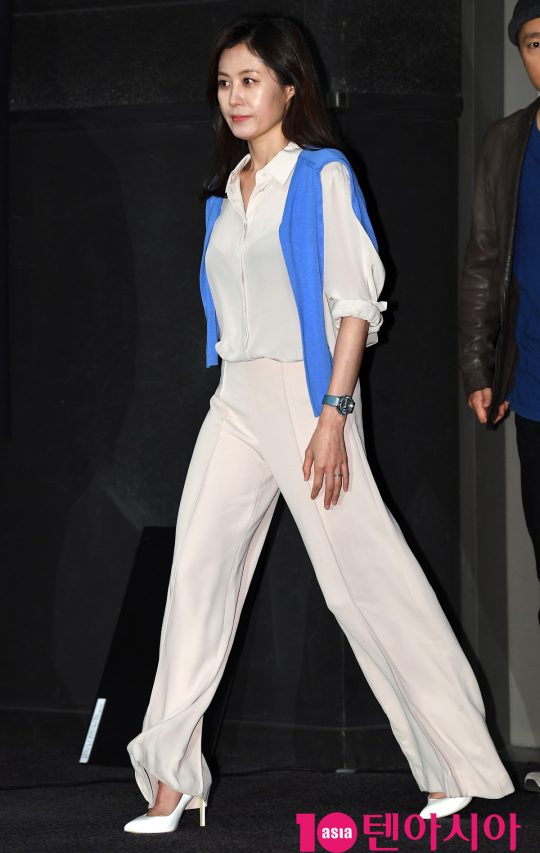 Actor Moon So-ri enters the film preview 'Gunsan: Song Goose' at the Lotte World Tower in Songpa-gu, Seoul on the afternoon of the 26th.
'Gunsan: Singing Goose' is a story of a mixed love between men and women who suddenly went on a Gunsan trip.
Moon So-ri, Park Hae-il, Jung Jin Young, Park Sang-dam, Moon Seok, and Gye-nam Myeong will appear on November 8th.