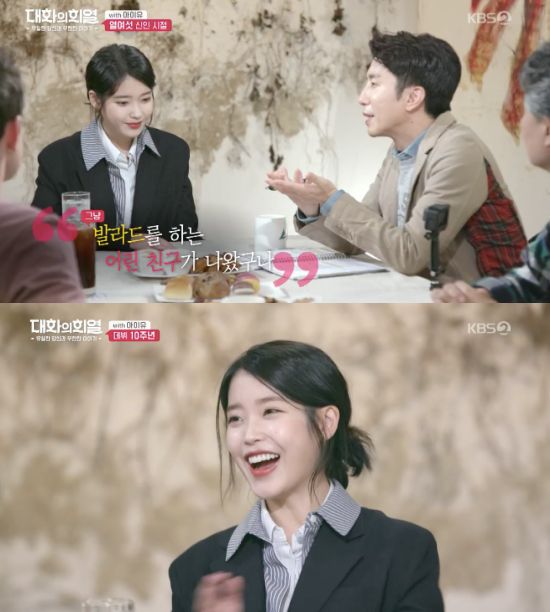 IU, the 'joy of conversation', reminded me of my debut.
Singer IU appeared on KBS2 entertainment program 'The Joy of Dialogue' broadcast on the 27th.
IU said, "The debut song was a heavy piece of music that was not suitable for middle schoolers. I remember the reaction was very cheap. The atmosphere was not very good, "he said.
You Hee-yeol said, "I honestly thought I would not be good at that time. I thought, 'You came out with a ballad friend.' I was feeling awkward. "
In response, IU said, "You Hee-yeol's" run away IU け ". The audience laughed. I knew it was broadcast, "he said. It would have been a lot of real queries and a lot of views. "
IU said, "I was amazed that IU came out. A new singer is singing a guitar and the atmosphere is too high. The atmosphere was overwhelmed. I am the Complex, and when I concentrate, my eyes do. "