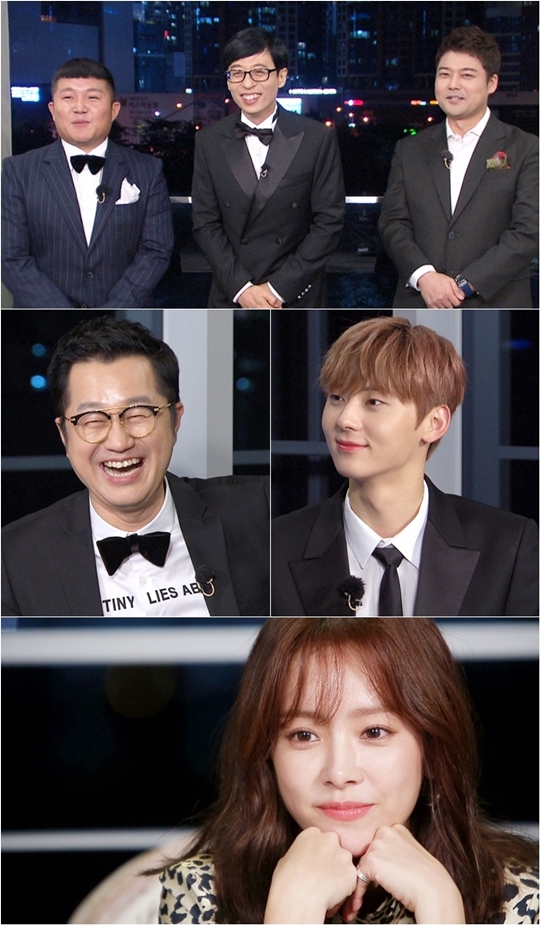 KBS 2TV 'Happy Together 4' ('Hattu 4'), which will be broadcasted on the 11th, has foreseen a big change for the fourth season. What are the new changes in 11 years?
I go directly to the studio.
Happy Together, a star in the studio, has been on the show for the first time. So, we will have a lively talk atmosphere based on a colorful background different from the studio.
In the first installment, MC Yoo Jae Suk, Jeon Hyun Moo, Jo Se-ho, Special MC Ji Sang-ryeol and Wanna One Hwang Min-hyun visit Busan to meet Han Ji-min. Having visited Han Ji-min who was in charge of the Pusan ​​International Film Festival. One of 'Hattu 4' will talk with Han Ji-min, the best actress in Korea, in the outdoor space which is opened with the colorful night view of Busan International Film Festival.
Fantastic chemistry of '3MC + Special MC + Han Ji-min'
'Hattu 4' is going to give a fresh smile to viewers by adding Jae Sung Ryul's strongest act, Wanna One Hwang Min-hyun's refreshing charm to the solid progress of Mokgang MC line Yoo Jae Suk-Jeon Hyunmoo-Jose. The first actor Han Ji-min, who plays a big role in crossing the screen with the screen, will show up as a guest and show explosive artistic sense with fantastic chemistry with MCs.
Han Ji-min said, "It's been a long time since my performance has been shown." However, soon Han Ji-min is a back door that boasted a great sense of excitement that Yoo Jae Suk was able to compete with Yoo Jae Suk and deal with Yoo Jae Suk and penalty perfectly. Han Ji-min, who has stalled the MCs, is expecting a big success for their success.
New corner appearance! Express star performances
Ambitious new corners will emerge to stimulate the interest of viewers. In the new corner, Park Hyung-sik, Girls Day Hyeri, and Big Bang are starring in hot gigantic stars and pour hot support for Han Ji-min. Moreover, they present a special relationship with Han Ji-min, and a limited express that prepares gifts for Han Ji-min.