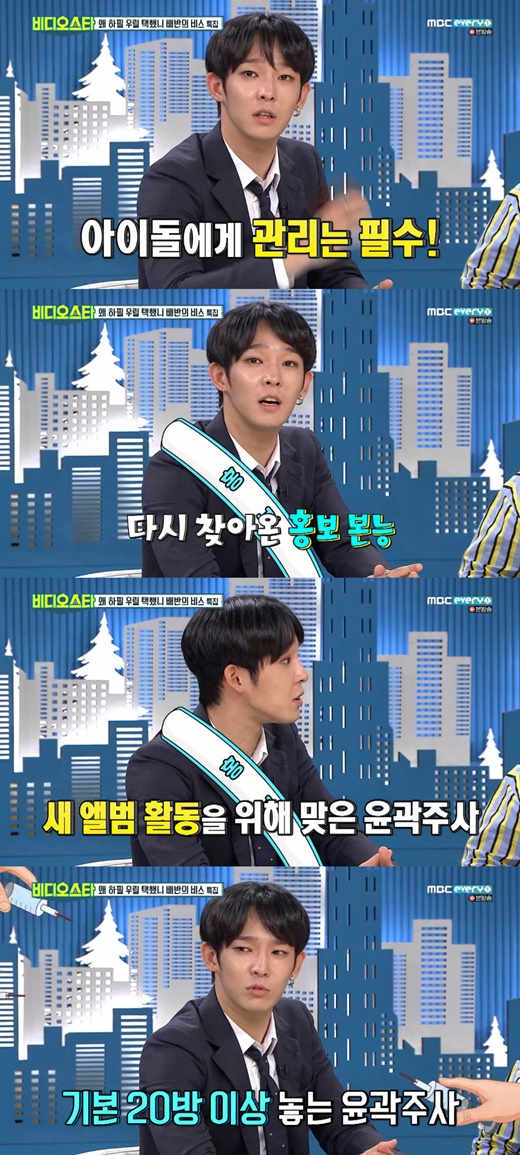 In the cable channel MBC Everlon 'Video Star' on 9th, actors Shim Hoon, Kim In-kwon, Son Dam-bi and Kim Seong-cheol acted as guests.
On this day, Kim Seong-cheol pulled out the contouring practice story. He said that the effects of the contouring had disappeared after three months, and Nam Tae-hyun said, "I will go for six months."
MCs asked Nam Tae-hyun about contouring, and Nam Tae-hyun said, "I had a contouring shot because Idol was a visual."
Nam Tae-hyun said, "I got a new album from the South Club and shot the contour a week ago. I was hit more than 25 times."