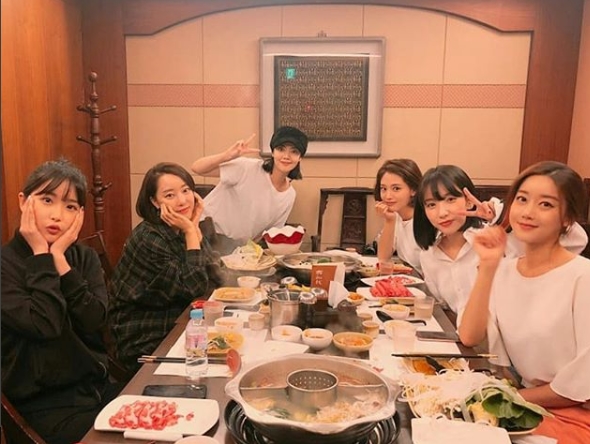 Members of group Rainbow gathered together.
From Rainbow Jisook posted a picture taken with members on the personal instagram on September 14.
Jo Hyong Young, Ko Noun, Jeong Young Hee, Kim Jae-kyung, Jisook, Oh Seung Ah in the pictures are showing team chemistry as usual.
Jisook added, "Happy birthday to my olukamsunaa sister's birthday! It was really funny, today I was disliked to split up, today is Sunnah's sister's birthday memorial rainbow party", Alicante and "Noel sister in the heart" added.
On the other hand, Rainbow disbanded in November 2016