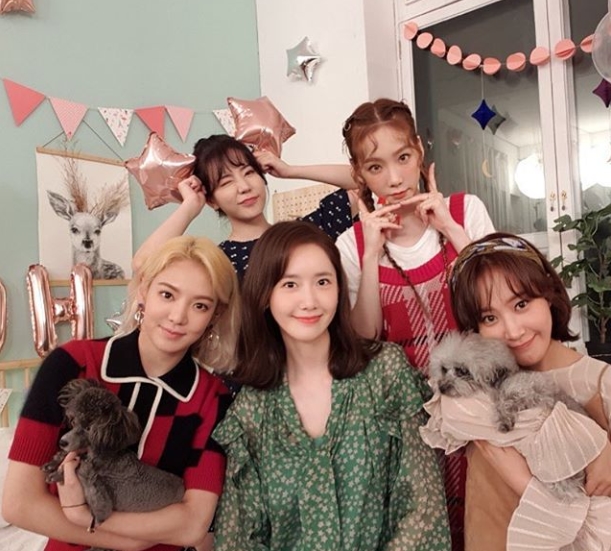 Girls' Generation-Oh! GG (o support) members Taeyeon, Sunny, Hyoyeon, Im Yoon-ah, the glass comeback certification photo was released.
Sunny said on September 6, "If you like fun (today's name of the Girls' Generation Official Fan Layers)" on your own instruments, we are better! By the way, MC comes out like this, Twelve years have been broadcasted together.Why do you always unite to be a spirit? Why do not you have a small view? Shout out! Support Forever! Let's unite as soon as possible! Next post will be better than everyone in the face! " did.
Girls in the photo "Generation-Oh! The members of GG were put in. Hyoyeon and the glass hug a companion dog in his chest, Im Yoon-ah sitting between the two boasts a refreshing smile. Sunny shows cute wink, Taeyeon is taking V pose. 5 members appear bright and dazzling.
Fans who touched the picture showed reactions such as "cute", "thank you for coming back", "missed".
Girls' Generation-Oh! GG announced the new song "Lil 'Touch" on the 5th, and made a comeback