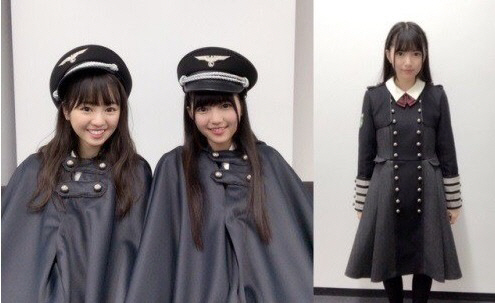 Japan "Nikkan Sports" reported that AKB 48 producer Akimoto Yasushi participated in Dark & ​​amp; Wild single title song "Bird" lyrics to be released on November 7.
In this news Dark & ​​amp; Wild fan club Ami showed concern about collaboration with Dark & ​​amp; Wild with Akimoto Yasushii rich right wing propensity and female wrong way of thinking.
Yasushi Akimoto is a person with a right-wing debate, such as Japan's famous producer actively participates in the Abe administration's cultural policy.
His popular girl group AKB 48 performed at the Yasukuni Shrine in Tokyo, which enshrined Class-A war criminals of the Pacific War in December 2006.
In AKB 48 's single concert directly planned by Yasushi Akimoto, the members also went up to the stage wearing costumes carved on Asahi. AKB 48 has mass-produced a variety of discussions including Yasukuni Shrine visit, war beautification, Kimigaya singing, Self Defense Force magazine model, warships visit, right wing musical appearance.
The lyrics written by Yasushi Akimoto also bought a lot of criticism in Japan dealing with sensational content such as female depravity, aid dating, and minors' sexual targeting.
This fans of Dark & ​​amp; Wild issued a stand door saying that collaboration with Dark & ​​Wild and Okuwa female hatred and producer with Lolita discussion is unacceptable to eradicate the violence of children and young people of the world.
The fans said "I will immediately stop collaborating with the right-writing songwriter and demand the disposal of related document turnover." Subsequently, "If you go on with that album, the album will be Vitali Klitschko." The damage caused by the loss of the image of the artist is obviously larger than that of the bullied one. "
Meanwhile, collaboration between Dark & ​​amp; Wild and Akimoto Yasushi was made at the proposal of Pan Dae Hyuk, head of the big hit entertainment affiliation office belonging to Dark & ​​amp; Wild. Japan Many media say, "Pan Shihyoku likes Akimoto's view of the world, so we asked for songs."
Within fixed time