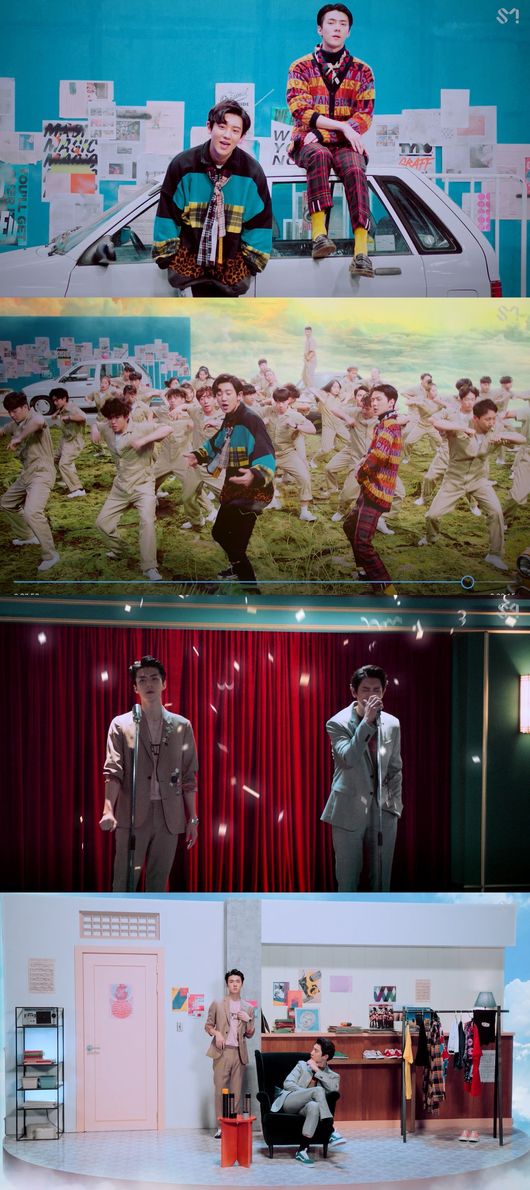 EXO's first duo combination Chanyeol and Sefun have released a new song "Top Zero".
At 6 pm on Monday 14th, Melon and Ginny unveiled Chanyeol and Sefun duet "Top Zero" through various music sites such as iTunes, Sporty, Apple Music, Shami Music.
"Top Zero" is a hip-hop genre song in which the light piano reef stands out for "Station Zero" (STATION X 0) third song.
The combination of Chanyeol and Sefun attracted great expectations for 'Manly Mans', which boasts a visually large chemistry. Particularly among EXOs, Bada led to the first time showcasing duet combinations and interest in 'top zero'.
"Although I am looking for a youth movie or drama / a protagonist that I'm about to appear / I want a romance, but Aye now / Gotta be the real you / As it is now"
"Do not worry it is not good / It is not good You are somewhere / Throw things that pass by / Ears closed for a while"
In the lyrics, you can meet Korean version and Chinese version together with a message that loves you all the youth and wants to find what you truly want.
Especially the bright and cheerful atmosphere that two duet combinations spew with powerful and charismatic figure of EXO give freshness. In the music video, Chanyeol and Sefun appeared directly and showed a cool appeal that well matches the content of the desired lyrics.
"You got what you wanted down girl / what you really want" / [photo] Music video capture.
Music video capture.