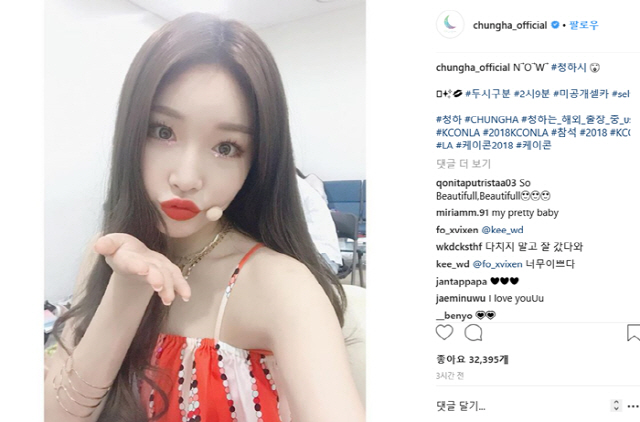 On request, we posted ornate Self photos on the official Instagram. He sticks his lips and takes a posture like blowing the wind.
He suggested that he participated in Concert held at LA via Hashtag "KEKOON 2018 while going overseas on business trip".
Netizens showed various reactions such as "very beautiful", "well with performances" and so on.
Meanwhile, reaching out On the 18th of last month, announcing "Blooming Blue", he continues his activities.