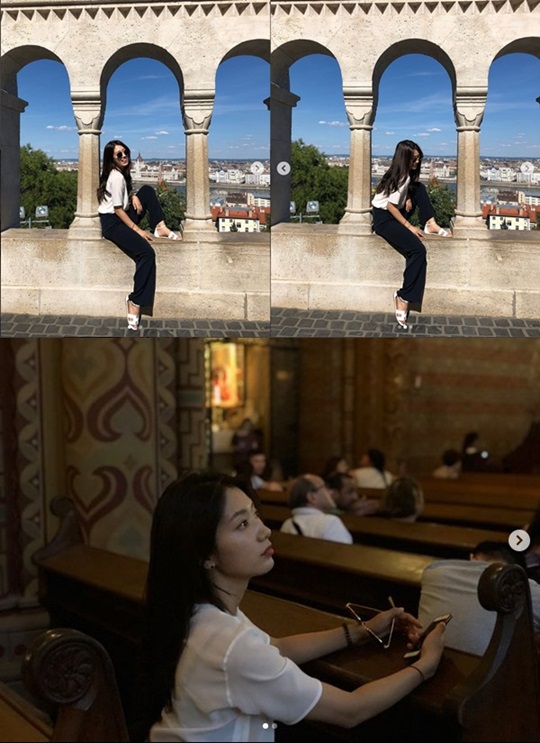 The actor Park Shin-hye released the upcoming for the first time in a while.
Park Shin-hye posted pictures on his SNS on the 16th and gathered the attention of fans.
Park Shin-hye in the published photo is laughing brightly in an exotic landscape. In the photos that were released in the following, Park Shin-hye seems to be looking around in the place which looks like Cathedral.
Park Shin-hye comes back to the TV theater for the first time in two years at tvN's new drama "memories of the Alhambra palace" (script Jae-jeong and directed Anguillo) scheduled for November. Currently Park Shin-hye continues shooting overseas such as Spain, Hungary for drama shooting.