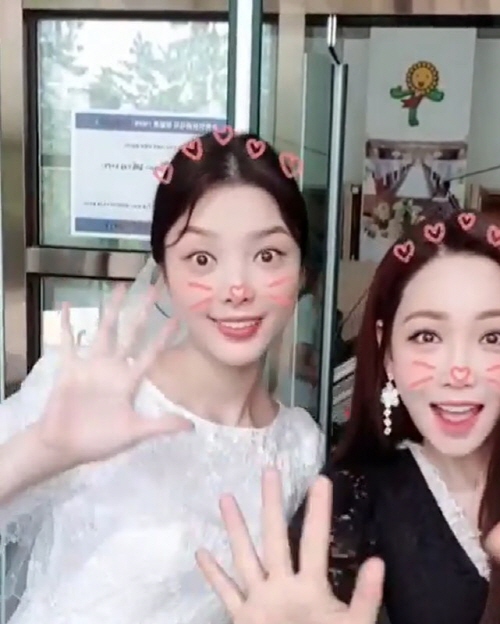 Actor Lee Yoo-ri released a picture taken with Hyun-kyung Uhm, a collection of photographs of "Hide and Seek".
Lee Yoo-ri gave a short video on his own instagram together with the sentence "# Lee Yoo-ri # mbc # Weekend Drama # Hide and Seek # Minchelin # Hyun-kyung Uhm # Ha Yeon-joo" did.
Among the published pictures Lee Yoo-ri and Hyun-kyung Uhm gently standing posing towards the camera.
Meanwhile, the first broadcasting MBC "Hide and Seek" on the 25th afternoon is bringing out an explosive reaction with the acting performances of the actors and the frenzy of squishing Time.
The success of Lee Yoo-ri who believes in it was still reliable. I once proved why he is a fresh glass through his "Hide and Seek" once again.