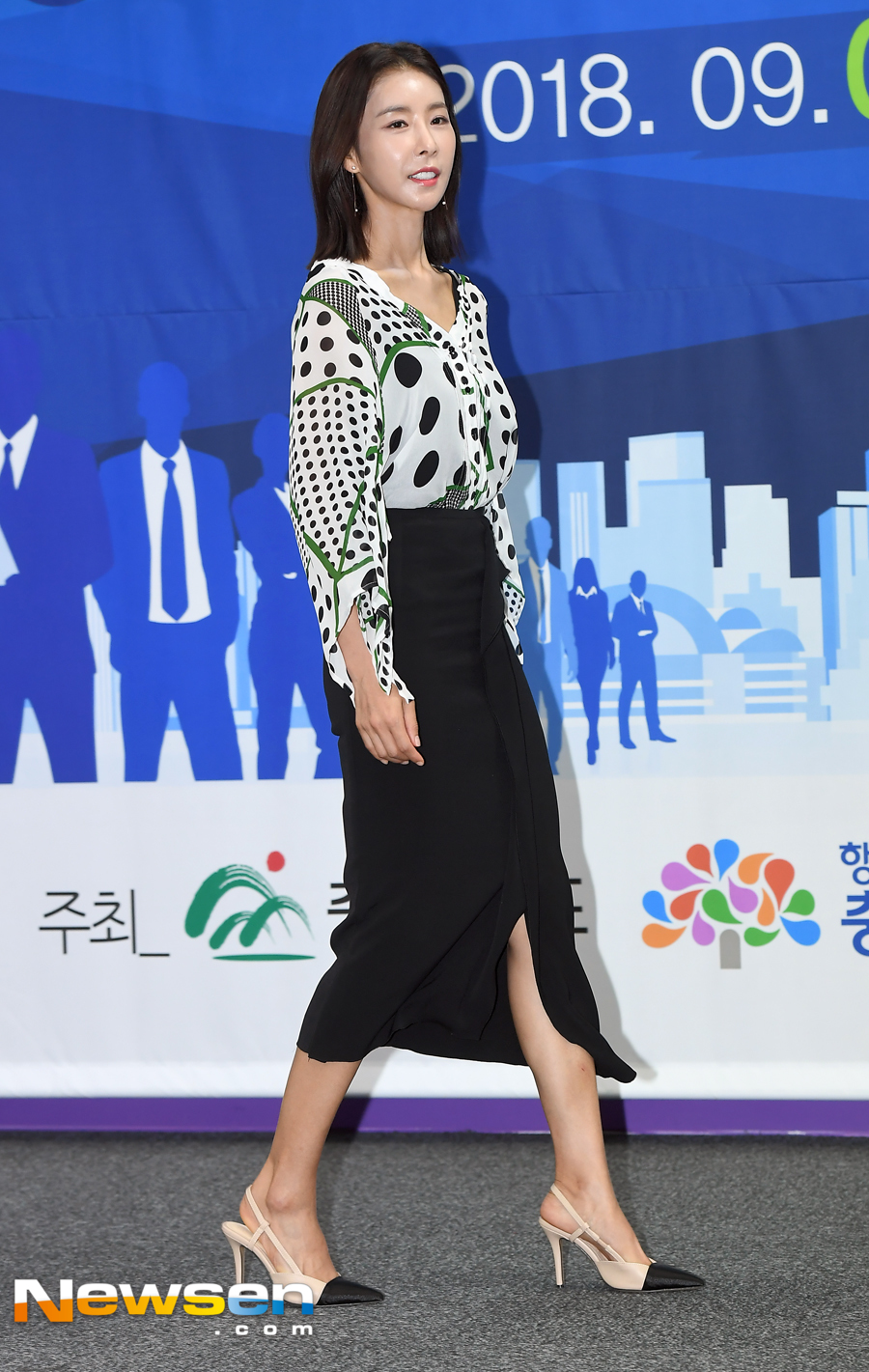 2018 Chungcheong region The commission ceremony commissioned by the small and medium venture company exposition public relations ambassador was held at the COEX Convention & Exhibition Center in Gangnam-gu, Seoul on the morning of August 24.
Han Eun-jung this day is entering.
Han Eun-jung performing as a passionate girl with goose bumps in the drama "If it seems to be said to you" now is not only acting, but also "acting as a living together", "law of jungle", "running man , 'Life Bar', 'Real Male and Female 2' and so on through numerous entertainment programs.