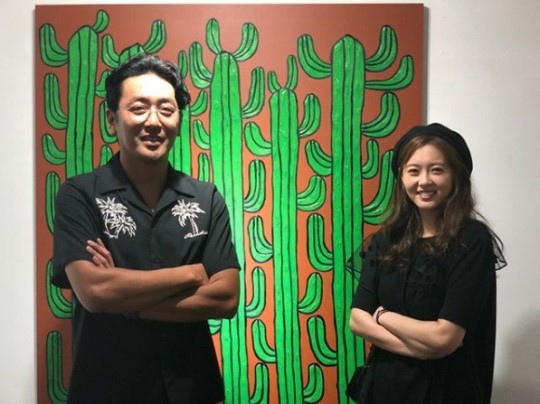 The actor Go Ah-ra visited a personal exhibition of a senior actor and artist Ha Jung-woo.
Go Ah-ra posted a picture with a sentence "highest ~ Ha Jung-woo senior gallery" on his own instagram on the 11th.
Go Ah - ra visited Ha Jung - woo 's personal exhibition in the released photos Ha Jung - woo Celebratory photo

I'm filming. They are laughing brightly, keeping their arms behind in the same way in front of the work, and they are stirring the fans.
The fans whose photos are released are "two actors loving you!", "Do not coat everything with beautiful lighting, even if the lighting is not good", "They are both very cute" I showed the reaction.
On the other hand, Ha Jung - woo and Go Ah - ra are senior junior from Chuo University Film Department and are also senior and junior of affiliated offices engaged in the current artist company.
Go Ah-ra has appeared in the JTBC drama "Miss Hammurabi" currently on air, and Ha Jung-woo decides to release the movie "God and the causal kite" on August 1 coming.