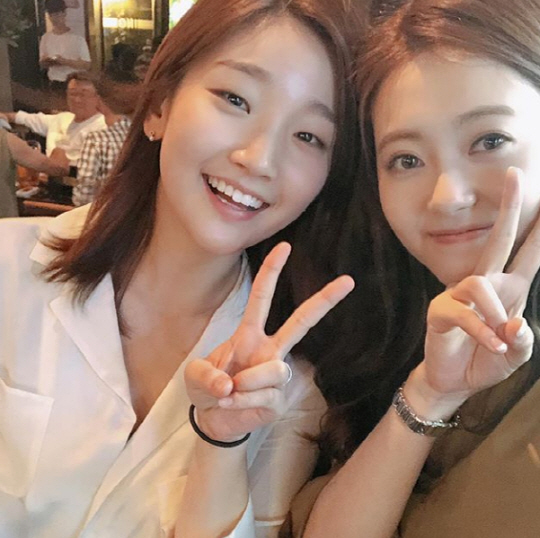 31th Go Ah-ra posted a picture taken with Park So-dam along with the phrase "Sodam Yell click" on his instagram account.
Go Ah-ra and Park So-dam in the released pictures are laughing brightly at a close pose and taking Self. Together, the friendship and beauty of two more shining people are attracting attention.
Go Ah-ra appeared in the JTBC monthly fire drama "Miss Hammurabi." Park So-dam played the role of a constituent in the June play "Henry's grandfather and I".