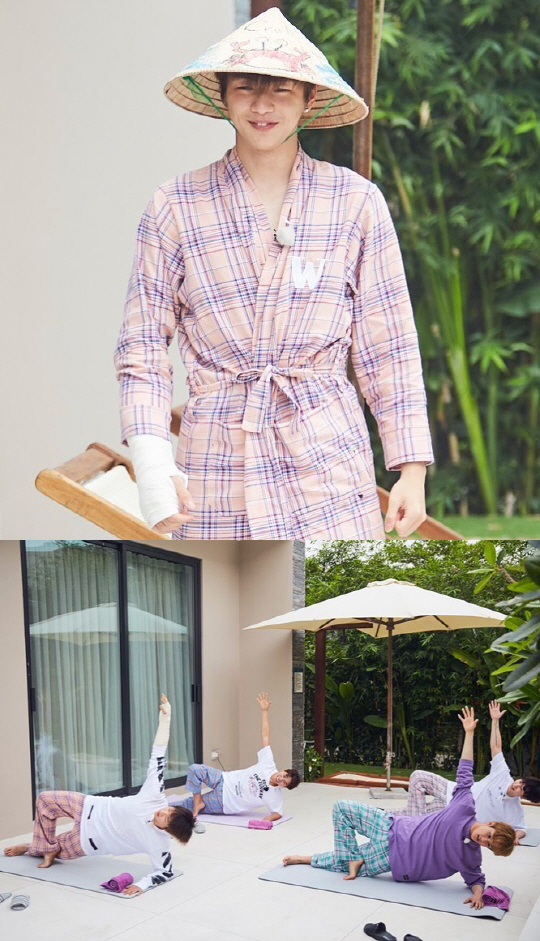 On the sixth day of the MBC "It's Dangerous Beyond The Blankets", Kang Daniel's songs along with the sentences such as "Little word pitch, peach peach, fresh to gown, Danang is a good place, I sleep in Otadanan" through the official SNS We released a behind photograph.
Kang Daniel in the picture has a smile on the items written up to the traditional Vietnamese hat "non-la" in a pink gown.
In another picture Kang Daniel and 4 house dolls (Lee Yi-kyung highlight Young Jung Hyong NCT mark) are showing yoga under the guidance of a yoga teacher.
Kang Daniel played in all The Game such as The Game's board The Game, Yunnoli, etc. on the 5th day on the air which was broadcasted on the 5th of the day, showing the face of "King The Game".