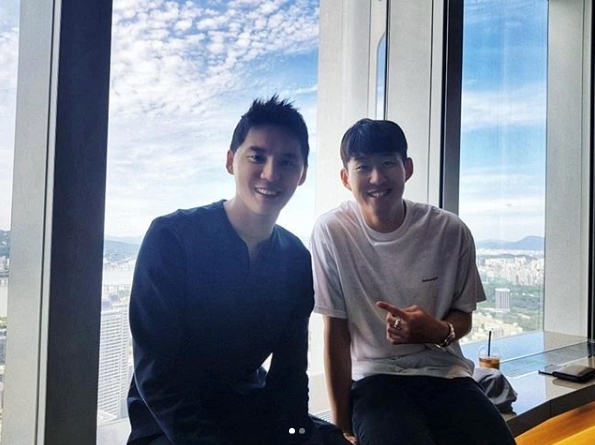 Singer and musical actor Junsu has released a picture of the holiday he spent with friendly Soccer player Son Heung-min.
Junsu posted pictures with the sentence "On the afternoon of July 8th" Imagine people proudly met! After a long absence !! Happy birthday "in the Instagram.
In the released photograph, the appearance that Junsu is eating with acquaintances such as Son Heung-min was put in. July 8th Son Heung - min 's birthday greeted meals. In the case of Junsu, it seems that he met Son Heung-min during military service holidays.
Junsu is waiting for the full term of November.