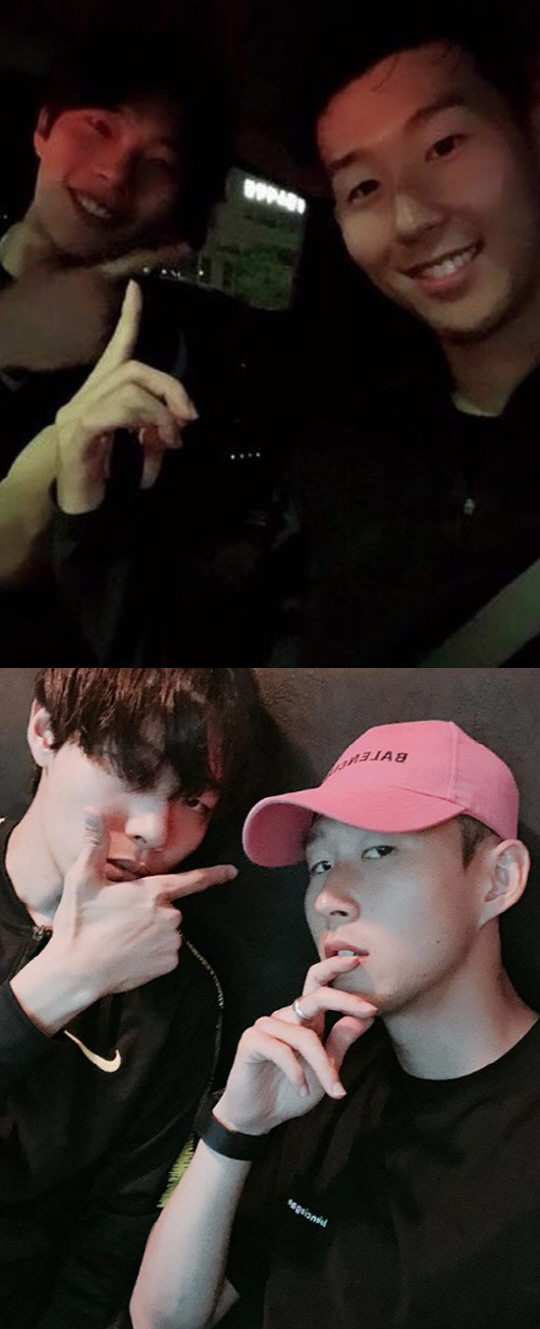 5th Ryu Jun-yeol and Son Heung-min posted pictures with the sentence "Yes it is" using their respective instruments.
Two figures of close friends were put in the released pictures. "Friendly Certification" of two well-attractive and attractive guys gets a lot of looks.
Son Heung - min who first came to Korea after finishing the Russian World Cup in 2018 has sometimes gotten a hot topic that it was Ryu Jun - yeol who was the first person I met. The medium that caught the figure that two people eat rice at the Nonhyun-dong Korean restaurant.
Meanwhile, Ryu Jun-yeol of "Soccer Oota" who became a rumor in the entertainment industry is always a fan of Son Heung-min who is keen on enthusiasm and the two who opened their hearts to aggressive Pensim became close friends. Ryu Jun-yeol went to find Son Heung-min's game directly, showed warm support to support each other's activities through SNS.