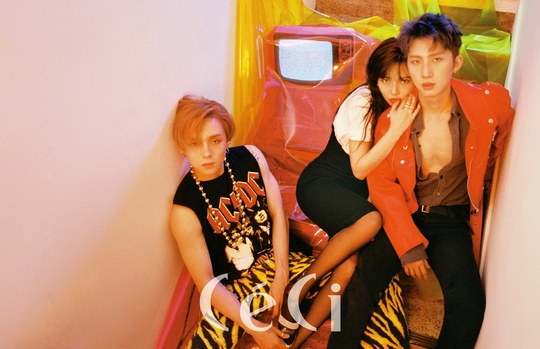 Triple H (it was Hyuna Hui) come back for the first time in a year.
In the July issue of the Ceci (CeCi) I went for a comeback, Triple H was daring and dignified according to the new album concept, expressing only those colors.
"The album that included the story of youth wandering by the past album, it got more nostalgia for the past, and now we used a folder phone and a pager while holding a smartphone I thought when I was inspired by old musicians.Retro and future collaboration, "Retro Futurism" is the theme of this album and the title. "
Hyuna introduced this album and revealed that it has recently fallen into retro mood.
Although it was a question of sprinkling a new album lightly, Hyuna asked me to listen to Hui's new singing style, "I am not new to what I have ever seen" and confidence is not confident.
Triple H started photo album activities on July 18th, photo collection featuring the power of gravure craftsmen Hyuna, Hui, who was breathing and chemically bumped photos were Case Digital (www.ceci.co.kr ) And the Ceci (CeCi) July issue