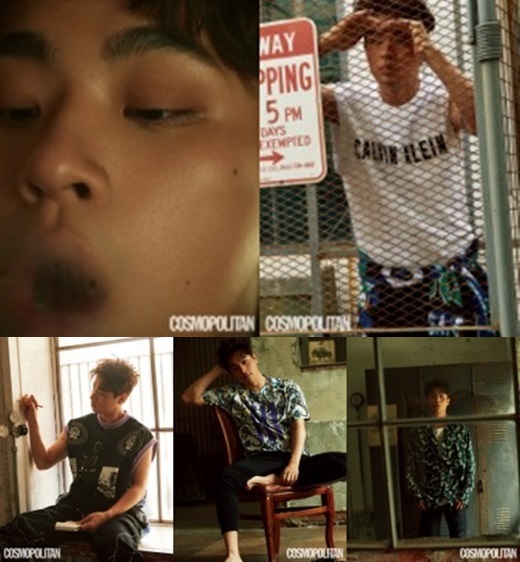 Fashion magazine Cosmo Politan released a photo album of Park Jung-min published in the morning and July issue of 19th. Inside of the gravure he appeared youth wandering while playfully full.
Coming July 4th Lee Joon-ik's new work "Byeonsan 'Park Jung-min ahead of the release, he took on the role of cotton wrapper hacks in the play.
In the subsequent interview Park Jung-min talked about the work. Park Jung-min who writes sentences to the essay collection "people to write". He showed up lap in the lyrics I wrote directly in this movie.
Park Jung-min said "Recent casts" That's my world ", learning the piano and striking it up to rap in this movie. To do it as a hobby and a job, I expanded my work too much differently and I understood that I had no time lag. "
He continued to show humility "I must finish so much in comparison with those who have the talent to see what I need to practice" in my surroundings ".