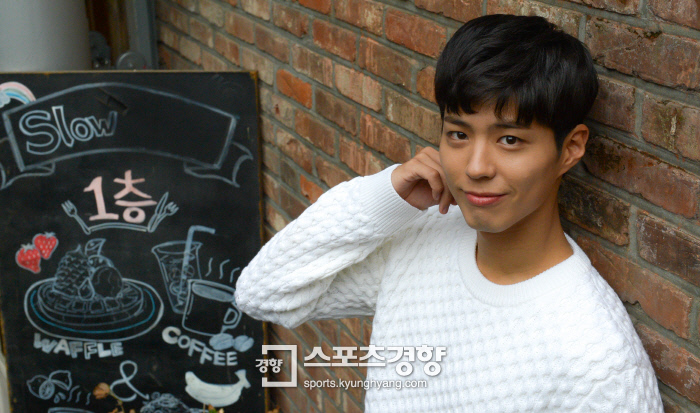 The actor Park Bo - gum showed the right ripple power as a celebrity. 2018 I challenged the ice bucket challenge directly and let the fans participate in the Donation matrix.
Park Bo-gum raised the ice bucket challenge challenge image to the office instruments on September 30, receiving the designation of singer Sean.
He is "thank Sean seniors for bringing in a meaningful challenge, an ice bucket challenge for the construction of the first domestic Lou Gehrig medical hospital.When a warm heart gathers and Fan Oh becomes a great force for the family "I'd like to support together that" Lou Gehrig Surgery Hospital will be completed safely. "
His predecessor, the fans also moved. Park Bo - gum fan club on June 16, the birthday of Park Bo - gum, got 6.66 million won as an ice bucket challenge Lou Gehrig Nursing hospital Construction Fund Donation to the Sunwil Hope Foundation. In addition, the Korean Leukemia Children's Foundation will hold a Donation on Friday 16th to celebrate Park Bo-gum's birthday with Park Bo-gum's fan club "Shogunsuru Welfare Section", "People walking with Park Bo-gum", "June Flowers" I have been doing. "Dowa welfare department" donated 2 million 8616 won a cash backing money and participated in good things following last year.
That's not all. We united in overseas fans. Chinese fans Donation for the underprivileged children in China and offered various Donation goods for children's education. Thai and Hong Kong fans also conducted a fund-raising event to support ALS patients, and delivered about 1.7 million won to the local association.
Sean, on the other hand, thanked the social network service (SNS) 's thankful greetings "It seems that you can get a step closer to a miracle for a wonderful actor and fans."
Meanwhile, the 2018 ice bucket challenge, including Sean on 29 th last month, is a campaign to amplify the interest in Lou Gehrig disease patients and to gather Donation's money for the construction of the Lou Gehrig medical hospital.