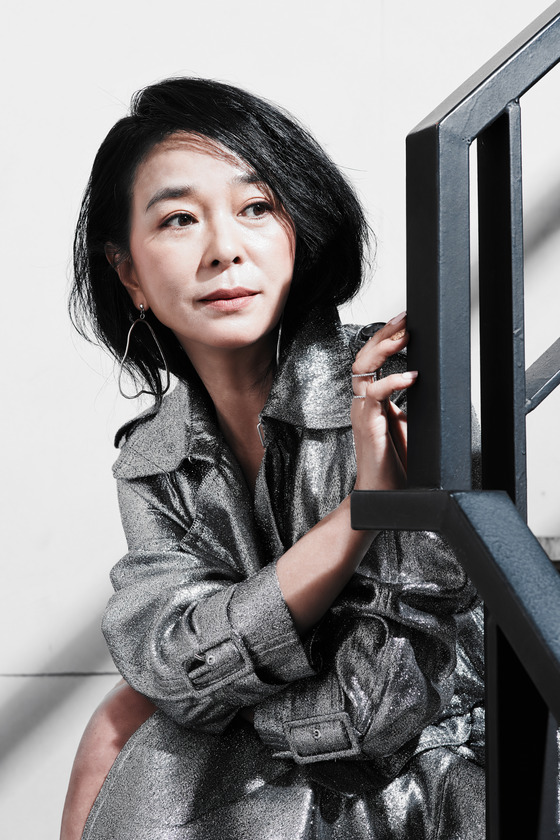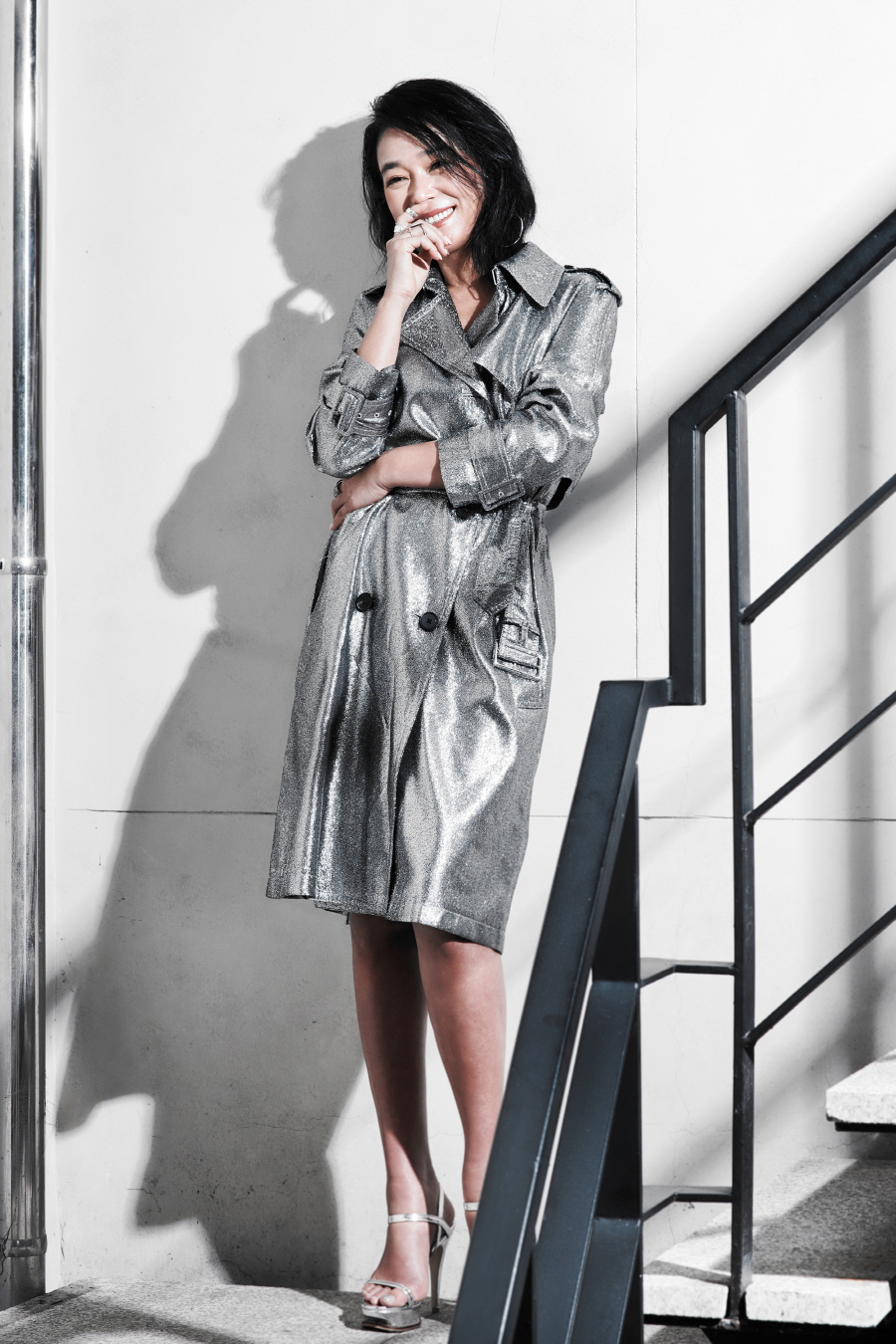 "Well, it's a veteran actor? Well, before you acting ~ Tongue It's not fun I ... Become a modifier that suits? The process of creating something and the site is just the same hell Yes, but that some As I like to do, when expressing more than that, I feel the happiness that silence is impossible, full of chest saying "I am acting with this!" Because of that taste, I think I've been acting to date. Sometimes I listened to my seniors, they said that everyone was so. (Lol)"
Actor Jo Min-soo (53) came back to the screen with Bakhoonjong's "witch" for the first time in 4 years since "Pieta" (director Kim Ki-duk). With overwhelming energy, strong presence for each work that appears, he hits the spectator's head again to "Doctor back" who hid behind the intellectual look of natural gender Jenunwa at "witch" hidden nature. .
"I still have this time as well, I have a strong presence," he said, "I was dead, the performance I feel every time is very difficult.It is a funny story to say" I do not want real acting ". The work of creating new things is still difficult. I wanted to do it very well, I did that further. "
Subsequently, "I thought for a long time, but when I borrowed ceramics for 30 years, I will positively shame at Jeanneil, why are we allergic?" I will be surrounded by the question "why create a new one every time and feel anxiety about mistakes?"
"" Clean, beautiful and Yefjil, "this one line fell in love with the work."
Jo Min - soo said, "Since when did the trust that a good person must be good" has become bigger. Bakhunjong, including the director, the juniors wanted these truly decent and these works not to be better. Personally, there is no interest in the private life and the inner world of the director when looking at the work, but he was strongly believed that not only the directing ability during the shooting but also a really good person as one person. I wanted to reward with good acting that I can do as an actor to that good. "
He then said, "I thought that" Doctor back "will act only at" Doctor of Madman "at the beginning" I want you to be the only person. " A vigorous analysis started from that time was started. I tried to imagine, understand and express the legitimacy, the situation placed, the nature, the complex emotions and circumstances of a million doctors. It was not really easy, "he shook his head.
"Even with me alone, it is difficult ... There are three emerging actors, first of all I was worried and responsible a lot, but I did a lot well when I went to the workshop.Is faith for juniors , Confidence in the director, serious, it is hard for me to concentrate on one point wish that I am not good, because I do not know how many works can be done from now on, I think each one is an important record I guess it will be time to suffer as much as I can.
He said, "When I look back, life has experienced a lot of mistakes and pain, and the lives of my life have been immersed in the performance I love," he said. Now Jo Min - soo 's dream is to die well. As an actor, I also want to leave a good work and perform better, act alive.
I sometimes wondered about 'someday' role of actor '. Like my singer, I was thinking what I should do without hearing the infinite energy on the stage. At the end of my troubles I heard that it was enough if it felt some emotions such as "If I saw my performance, someone lived away, or that was alive or cool". Tens of thousands of people express "people", if they can live performances, they can feel and feel in touch with a villain, a good station, or some other station. So I pray more diligently these days. Take the age, imitate himself that acting experience has accumulated, do not only act technically, but let's be in the chest "Shake the Heart". I think that is a "good actor" that I want to reach. "
Do you want to become an actor even if you are reborn? The answer is NO. "Even now I regret that I can not become an actor, but on the other hand, I do not have the courage to do anything else, nothing else, but I do not have the masses, As long as there is a person who can find me, as long as I have a job, I want to live by acting with my whole heart while responding well to that faith. "
Also, looking back on my past, "It seems that Gyeokgin learned a good balance, a fierce trial and error, it is a fact that it is too difficult for the fact (in the entertainment world) to go to know the order as a human being, knowing maturity However, I learned the "divisional life" through such a process. "
"It is a tough structure as a fact that a profession of a celebrity grows as a person, is it a tough structure, is it right to become an idiot? Because everyone loves it and gives a spread, there is no choice but to misunderstand which thirst and loneliness There is only a way to feel pain, it is a structure if there is not a person who tells us There is no one who will use it and it will be only those which will be used.Without warming as long as possible it will become cold in a moment.I understand little by age For this reason, the desire to work in people who are better than money, honor, and position is getting bigger and bigger.To live with good energy among the good people, from luster passing richness Even far away from Gapjji.
Jo Min - soo did not spare encouragement for the skillful juniors along with it. He says, "From time to time it hurts to feel injured, when I see injured juniors, what I experienced emerges and my chest emerges, but more importantly, I concentrate more on why I got this job, I must be able to distinguish between my life and my life as an actor. "
"I only have Nile ... It would be nice to be swayed by an identity that we regulate from the outside. I think that you will see well only in the direction that you really want and you are going seriously. You can send it (lol) "
"Witch", after escaping from a facility where the accident of doubt 10 years ago occurred, Jaeyun (Gim Dhami) who lost all memory got approached by a person of doubt after a day on the audition program It is a mystery action movie that drew a story that happens though.
"The sympathy of the depth of pain in the juniors 'hardship entertainment world that learns things of human beings," Emotional sympathy of the pain in the juniors' breasts "" I want to live and respire acting .. every single piece of work is an important record "