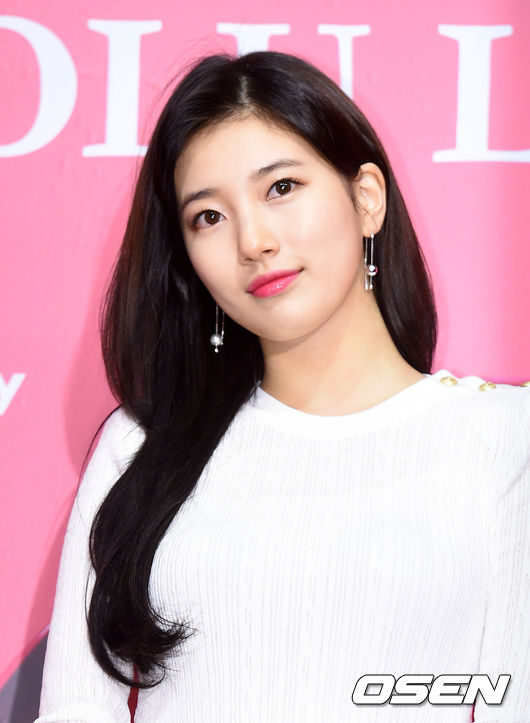 The heart of Bae Suzy should not be distorted.
It seems that Yu Yewon situation will have a new phase. Yang Yewon and his Sexual harassment released a conversation with a mobile messenger exchanged with a studio implementation claiming the damage, reported that Yang Yewon first requested shooting. This medium revealed that the conversation of the two people exchanged mobile messenger revealed, the battle against the Yang Yewon and Studio A implementation began.
The message of the conversation content of Yang Yewon and A implementation was released, and it seems that Bae Suzy is interested again. Bae Suzy agreed with the Blue House National petition which began with the exposure of Yang Yewon ahead. Bae Suzy had demonstrated such huge ripple power while revealing such facts to his SNS which agreed to the National petition.
However, the studio on the National petition bulletin board was hit hard by places unrelated to "Yang Yewon situation", and the studio was considering even Bae Suzy's legal response. Appealing that Bae Suzy is his insult, then the conversation content of Yang Yewon and A implementation was released. Looking at the contents of this dialogue, it was true that Yang Yewon had different content from claims such as requesting to capture the shooting schedule earlier.
That is why you should not distort the heart of Bae Suzy. It is unfortunate that Bae Suzy agreed to Cheong Wa Dae National petition in a situation where Bae Suzy did not know the correct trade name, that it was shared with this SNS, and unintended victims were born. Bae Suzy also acknowledged herself against this part and apologized.
Although Bae Suzy 's influence was certainly different from the intention, Bae Suzy agreed to the National petition and hoped that an accurate investigation would not be repeated like' Yang Yewon ' Only the heart is seriously to be praised. Because it is a human being that the truth of the case clearly decided to Jigiru wishful mind, Bae Suzy will not be Nang Nam Hull as conversation contents of Yang Yewon and A implementation are released.
Even if the fact that Yang Yewon and A implementation implementation conversation contents were made public and the fact that Yang Yewon asked for photographing first was revealed, it is still under investigation as to whether Sexual harassment or confinement should be done. Even if there is a part different from the fact of diarrhea Yang Yewon's claim, it is also unlikely to accuse Bae Suzy by asserting this situation alone with this dialogue release.
Yang Yewon asked photographs for the first time for Yang Yewon's financial reasons for the conversation contents of Yang Yewon and A implementation released by this medium. Before Yang Yewon fitting model I went to see a job offer and it is different from what I claimed that 20 males were forced to do bad reputation. As additional victims have appeared and the situation has become even bigger, thorough investigation and conclusion without distortion is necessary for Yang Yewon truth and nobody's mind. [Photo] DB
DB