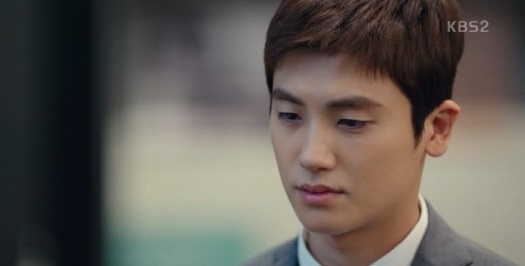 A character that has to spill the lines without having a break. An actor is by no means easy. Actors' burden will be greater if their metabolism is words that are not routine such as legal terms. It is also the role of the actor to make use of characters and poles in a concentrated performance as well. In this sense Park Hyung-sik in KBS 2 TV Mizuki drama "Suits (Suits)" (Screenwriter Kim Jung Min, Director Kim Jin Woo / Production Monster Union, Company, Media · Pictures) can only be noted.
When Park Hyung-sik plays "Suits (Suits)", Jonu once watches and understands, is the owner of a genius Matching King who never forget. "Suits (Suits)" is a drama that hides Kosi court play and bloomance by meeting with the legendary lawyer there, hiding his identity in his false new lawyer and entering the best law firm in the Republic of Korea. For this reason, Park Hyung-sik spits out a professional legal term without break and makes a color of the play each time.
But Park Hyung-sik did not stop. To shake the tension of the play by expressing the emotions and circumstances of people who change every moment through concentrated hot rolling, exquisite regulation. At the Moot court scene in 'Suits (Suit)' 6 times broadcast on May 10, the concentration of the actor Park Hyung-sik and the ability to adjust it were intense.
Moot court in the play is a great opportunity for a new lawyer. High Jonu wrote sneaky things in this important Moot court and became the enemy of the enemy. High Yonu exercised the genius Matching King and the base, crossed the crisis and took over Moot court. But Moot court was black and white as well as the real court, so I could not simply line. It is because Gimjina (Gothon Hui) who shared the secret to Takaaki Emperor was contaminated and heard multiple emotions intertwined somewhat subtlely.
A situation where you should drive Gimzina more strongly to win in Moot court. However, because he is the only person who knows her secret, high jonu can not keep track of the misunderstanding and swaying Gimpina, whether the secret clearly comes out. Willing for winning, driving pasting, trembling emotions, winning and winning for the opponent. In a relatively short time when Moot court in the play spreads, Park Hyung-sik delicately expressed this change of emotion.
Eyes, facial expressions, behavior, talking directions, voice. All of Park Hyung-sik moved in an organically engaged manner with the emotional line of Honjon. Here, depending on the situation emotion and acting have different amplitudes and the completed ramping adjustment called the tension of the whole Moot court scene. Thanks to that, viewers in front of TV were able to devote themselves to the change in feelings of high yonu in high yonu.
"Suits (Suits)" is a drama with several advantages. Another important viewing point was added besides the lovely two man 's bloomance, Kosi court play, three - dimensional figures unpredictable Kemi, which was the most superficial. It is a tremendous tension. And the character that showed the tension sweepily is high yonu, and this is Green Hyung - sik, a green actor. Another tension created by Park Hyung-sik in "Suits (Suits)" is concerned and is also expected.