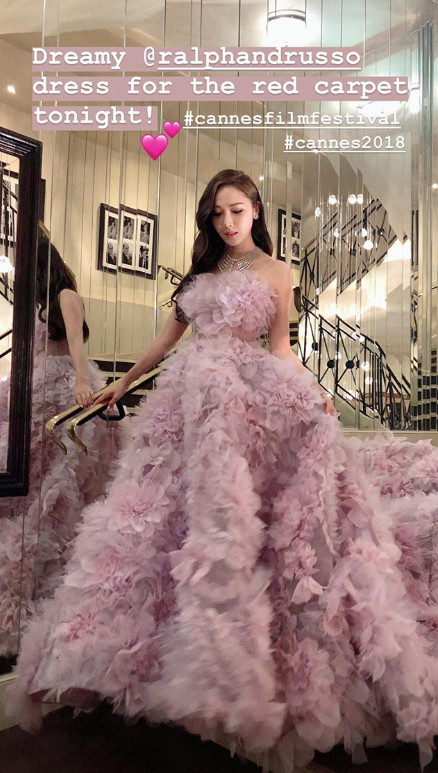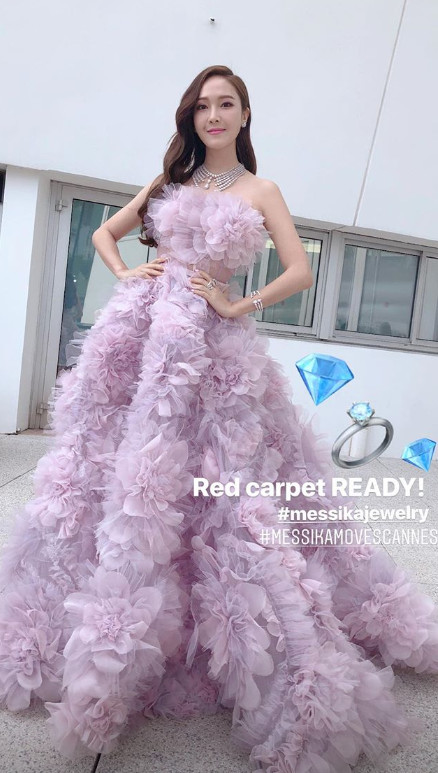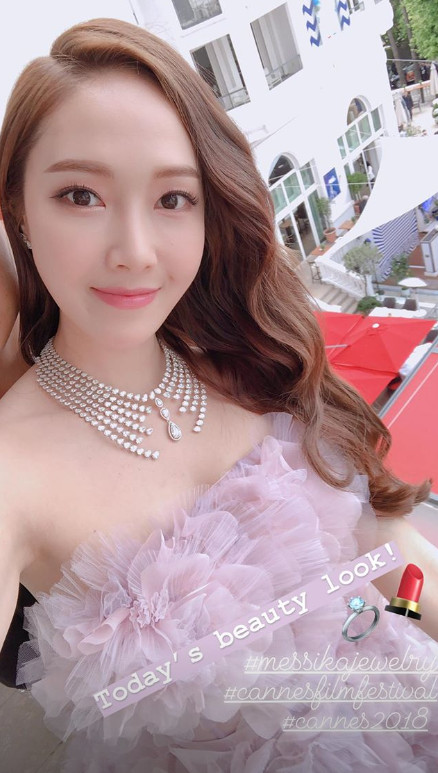 Jessica Jung, a singer and businessman shining "Red Canpet" Cannes Film Festival and headed for Dress.
Jessica Jung attended the Red Carpet event of the movie "Han Solo: Star Wars Story" which was held at the Cannes Palais des Festival in France, where the 71st Cannes Film Festival is in operation . Jessica Jung released the Dress like the princess of a fairy tale worn by Red Carpet this day on the 16th Instagram Story.
Jessica Jung opened in purple Dress and boasted of beauty in the released pictures. Jessica Jung in the photo released this day Dress is a work of Ralph Rousseau. It is a brand that multiple stars choose from Red Carpet and has gathered a known topic chosen as a recent Prince Harry and Megan Markley Wedding Dress and is eye-catching.
Jessica Jung wearing a swinging kite purple off shoulder Dress like a petal matched a colorful necklace and earrings and the unique prominent beauty and cuteness was fully exposed. Especially in photographs with hands on waist, ant waist is noticeable which does not become a handful of Jessica Jung.
Meanwhile, Jessica Jung declared suddenly Girls' Generation withdrawal in the past 2014 and started a solo activity. He launched the fashion brand "Brand and Eclair" of that year, acted as a chief designer and director, and operates more than 50 stores in Hong Kong, China, Korea and the United States. Recently, we have signed a partnership agreement with U.S., U.S., the largest agency in the U.S., to which Benedict Cumber Batch belongs, and is spurring our expansion into the United States.