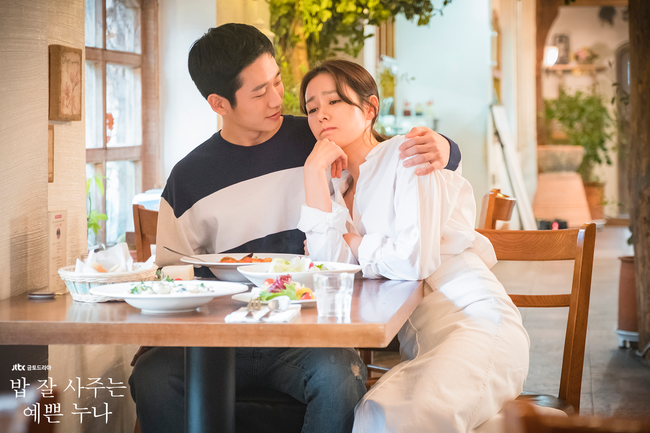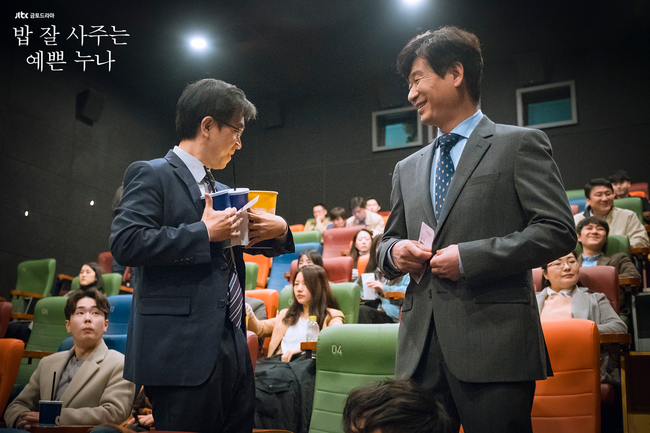 "Beautiful older sister who often bought rice" Son Ye-jin and Jung Hae In's love, and all the members of the family to the company "Sweet potato".
Recently JTBC Gumdodrama 'A beautiful older sister who bought rice well' (screenwriter Kim, directed Anne Pansok) 's reaction to the audience is "painful".
The love of Jinna (Son Ye-jin min) and Juni (Jung Hae In) in the play advances as late as not progressing greatly and Jinna's mother (Gil Hyeon minutes) continues to reverse the relationship between the two It is repeated, and in the company of Jina, painful circumstances continue, such as not standing by the side of Jina who received Sexual harassment in 10 years.
The netizens are about to show the reaction "I seem to have eaten 100 Sweet potatoes" "Looking at a beautiful older sister who often bought Bob" "Sweet potato" is that this drama is too realistic a story It seems to be reason to expand.
Most romance dramas will realize fantasy and romance of viewers, but a beautiful older sister who often bought for rice "depicts the real romance and Sexual harassment problem. To this, Netizens et al. Expressed Jinna and Juni's melody as "real romance", as if it seems like he is stealing a real romance of someone as realistic as to show a reaction. Jina's workplaces are also so. So this drama was not particularly decorated.
Before Jinna tells Dad a relationship with Juni There was a reaction that scenes where kneeling crying spouts could not be understood. Meanwhile, director Ann Pang-seok said, "Kim said that the writer's friend tried several simulations before confiding a love affair to their parents, but kneeling kneeling and crying happened, empathy for unusual episodes "It was a scene made based on a true story.
Along with that, Director Ann Pansoc covered Jina's "inexperienced character", but said, "In the mid thirties it seems to be in the mid 20s compared to the past." Hence Jean and Juni's love has never been painful. It seems that the reason was that sympathy was made though the love of an inexperienced person was troublesome.
And it can be said that Jinna's job is "tougher than I thought" at Jinna's company, that the company's representative Jeong-gyik-sik (Gim Jeongtee) is a distant relative Nam Ho Kyun (Bak Hyuk Kwon) Let's get irritated because of Sexual harassment problem Give hints to drive Jinna into an unfavorable situation, Sync Ganseyoun (Jung Yu-jin) stood on the Namuisa side for promotion and Jinna gave Sexual A situation such as providing harassment excuse provoked a stomach.
However, even if I look at the news, even if the victim suffered more from the Sexual harassment problem within the company and the victim left the company, the perpetrators are confidently going through the company etc. Sexual harassment problem It is difficult to make contact with the news that the problem was solved cleanly. It seems that we can not do Jinna 's Sexual harassment problem just cramped. It seems that there are viewers who support Jina though. [Photo] Drama House, Contents Keys Offered
Drama House, Contents Keys Offered