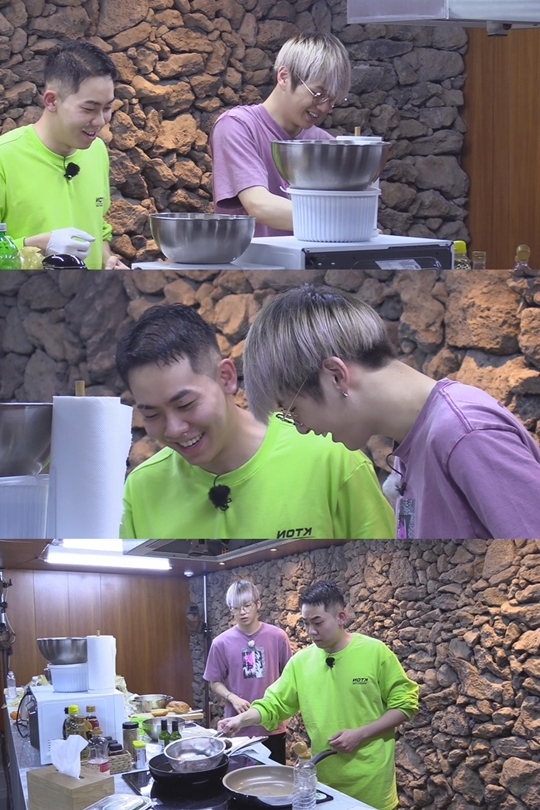 Group WannaOne Kang Daniel will be handmade burger dishes.
MBC entertainment program broadcast on March 3 "The outside of the futon is dangerous" the second homestay vacation begins.
While the appearance of Kang Daniel arriving at the hotel on the past broadcast was released, on this day's broadcast, Jeju Island co-vacation suggested charm full house Rocko and members towards Jeju Island along Roco The appearance of the holiday is planned to be drawn.
For the stone members invited to join with arriving at Jeju Island the first day of this day I walked around Jeju Island and started on a travel course survey.
Not only did we prepare Hamburger ingredients and recipes for our members, and also made a voice of the members' admiration.
We just started hiring to make Hamburger in full swing for Kang Daniel who was hungry arriving at the inn.
It was tragic in the form of Loco facing cooking, such as preparing gloves before a full-fledged dish.
However, that figure also returned shortly, it is a story behind screams every time oil sprains while getting tired of fear.
Kang Daniel who was waiting for the completion of Hamburger beside Loco raised his arms and rolled out.
Back to bouncing oil Retreat to take place on behalf of Roco Kang Daniel boasted a main Chef Force that turned Patty well.
Instead of fear of Tylca, oil showed himself enjoying cooking rather.
What kind of appearance does Hamburger complete when the twists and turns have been completed, others Jeju Island The viewer 's attention is gathering what happens on a joint vacation.
Broadcast at 11:10 on the 3rd night.