"'Out of the box' loyalty" .. WannaOne Kang Daniel and Gray's Anatomy, LoCo MBC Evening News certifying shot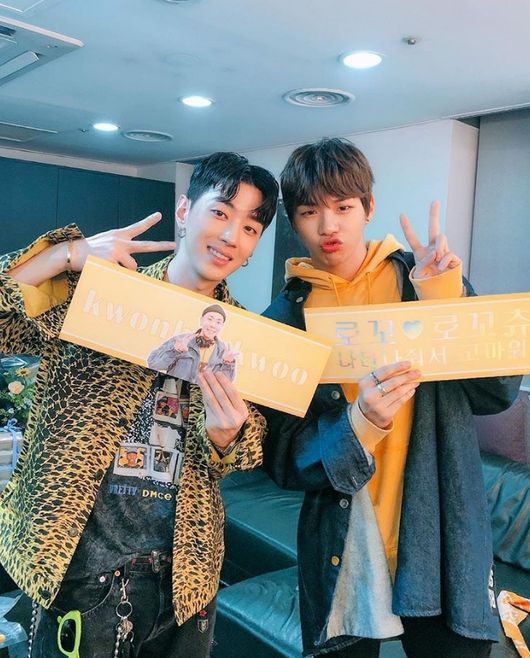 Two-shot of group WannaOne Kang Daniel and singer Gray's Anatomy was released.
Gray's Anatomy posted a piece of photograph along with his sentence "Loco Chu" on his own instagram.
Gray's Anatomy in the picture has a Loco MBC Evening News Placard with WannaOne Kang Daniel and is smiling brightly.
WannaOne Kang Daniel took part in Rocco's MBC Evening News that took place on the last 5 days.
It seems that this same family company Grey's Anatomy and two-shot were published.
It is appeared together with Kang Daniel in MBC "Danger outside the futon".
On this occasion I participated in MBC Evening News and enjoyed the performance.
MBC Evening News on this day found that not only Kang Daniel, but also Chan and Kiha enjoyed the performances in the audience seats.
On the other hand, we joined together the first single MBC Evening News "Loco motif 2018" at Jesus 24 live hall in Seoul Gwangjin Ward.
Gray's Anatomy Instagram