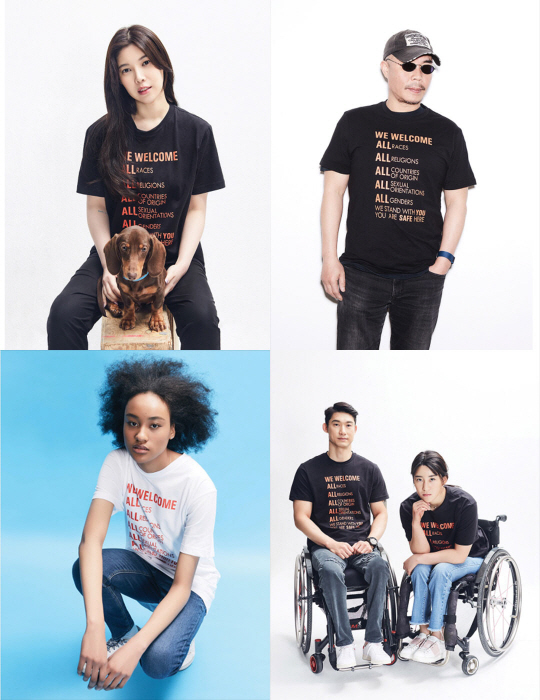 E. S, actor Kim Hyo-jin and others participated in the movement of cultural diversity.
Oboe magazine Oboe announced on the official SNS on the official SNS, "Top welcome cam, Lee Hyori, SES, Kim Hyo-jin, Luna, Bae Duna, Lee Myungsee director, Kim Seung-hwan exciting center representative, Lee Jung Kyun, West Borami Diversity gravure participated by various people such as paralympic national players and model double eugene, doors agnostic writers, etc. "
In the gravure, Lee Hyori and Kim Hyo-jin, SE S (Yu Jin Sho), f (x) Luna and others are T-shirts with "upper welcome" written "Respect each other's value without discrimination and prejudice Let's do it "message.
On the Oboe side, "Sales income from the Welcome T-shirt produced for the" Top Welcome "campaign will be donated to environmental groups."
These participating "Top Welcome Campaign photos can be met at Oboe 87".