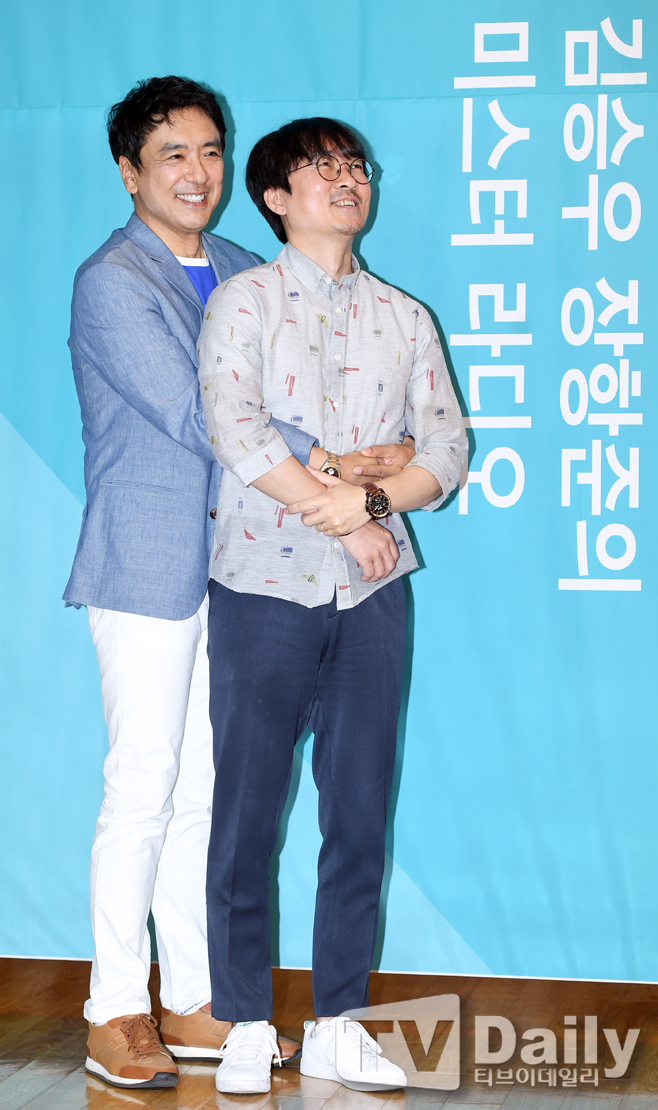 KBS Cool FM spring reform briefing was held at the viewer plaza of Yeouido KBS main building Seoul Yeongdeungpa ward 8th.
On this day Kim Seung-woo, Jang Hang-jun, poor musician Shuk Hyun, Kwak Jin-eon etc participated.
At 4 pm, two funny guys, actor Kim Seung-woo and director Jang Hang-jun are sitting in front of the microphone.
The two are planning to embrace a frank laugh from the 14th coming at the achievement goods combination who breathed in the 2002 movie "Take a lighter".
In the evening time, musicians who are recognized for their merit by musicality will visit the listeners.
Firstly, at 8 pm, a refreshing youngest child DJ of 20 years old, Sukhyon of a poor musician was chosen as a new moderator of "raising volume".
We are planning to show off a radio that is full of refreshing energy to a unique, unreasonable and youthful charm.
It will be broadcasted on June 4.
At 10 pm "Kiss from Radio" new singer / songwriter Kwak Jin - eon was nominated.
A plan to pledge music broadcasting that will heal the mind and body of the listener from June 4 at the end of the day when I was exhausted by the transcendent cave that aims at the woman's heart.
30 years traditional broadcast "KBS FM Good Morning Pops" will welcome star writer Josun Young as a new DJ.
New "Good Morning Pops" led by Josun Young who is proficient in five languages ​​"Brain Seknam" will be broadcast from 6 am on June 4