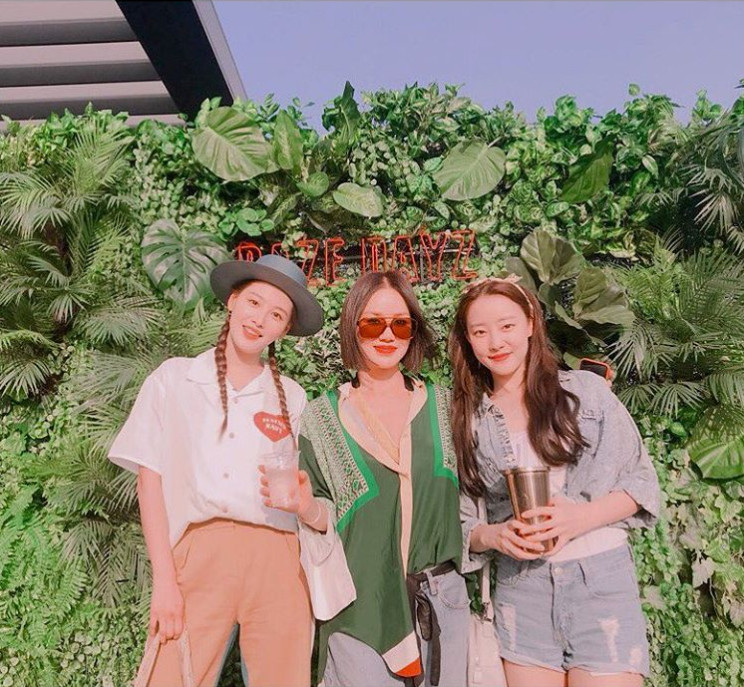 Rainbow origin Kim Jae-kyung Go Woo-ri met Uhm Jung-hwa.
Kim Jae-kyung posted a piece of photograph with a sentence on his own instagram on May 27 "Yume no saimo, meeting me Uhm Jung-hwa senpai. I respect you.
In the picture Kim Jae - kyung Uhm Jung - hwa Go Woo - ri 's close looks are on display. The sophisticated atmosphere of japanese senior citizen of singing society gets a lot of attention. Oh senior Uhm Jung-hwa The expression of the previous shy Go Woo-ri is also impressive.
Meanwhile, Kim Jae-kyung is waiting for the appearance of the OCN 'Lifet Trout' which will be broadcasted for the first time on June 9