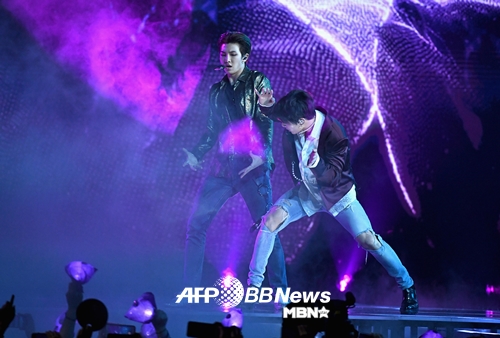 Group Dark & ​​amp; Wild has released the stage of the new song "FAKE LOVE" for the first time at the 2018 Billboards Music Awards.
"2018 Billboards Music Award" was held at MGM Grand Garden Arena in Las Vegas, USA on 20th (local time).
Kendrick Rama and Bruno Mars who played intense close battles with "Record of the Year" at the past Grammy awards will face again in the Top Artist division this day.