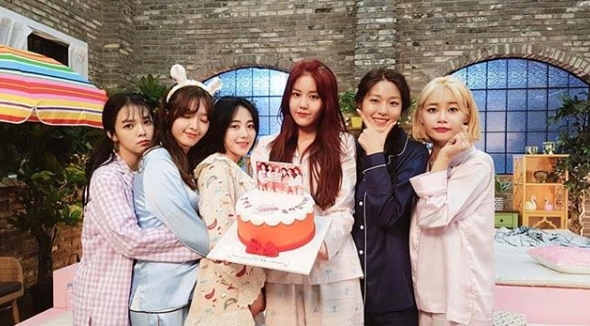 Group photo of group AOA (Jimin, Yuna, Hyejong, Minah, Seolhyun, Chan Mi) was released.
AOA member Minah posted a group photo together with the sentence "I love you so much at 6 o'clock source release" Kururi Bangle "on my own instagram on May 28.
Six members of AOA wearing pajamas in the picture were put in. Jimin holds Minah and Chan Mi, and Seolhyun takes a pose to support the chin by hand. Hejeong has a cake with a group photo of AOA plugged in, Yuna made a heart with his fingers and added a cute attraction. The shining beauty of the six members draw attention.
The fans who touched the picture showed reactions such as "'roundabout bangle' hit a big hit", "congratulations congratulations", "I will go home again."
Meanwhile, AOA released a new song "Kururi Bangle" at various sound source sites at 6 pm on May 28, and made a comeback