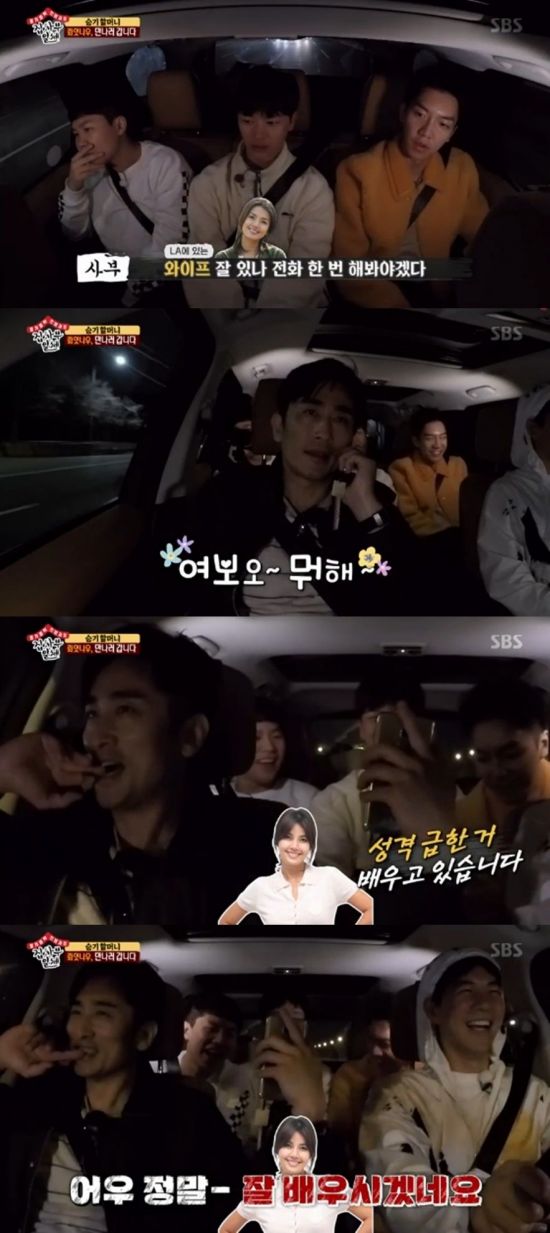 "All The Butlers" Cha In-pyo showed his wife (Shin Ae-ra) stupid face.
On SBS "All The Butlers" broadcast on the 6th, Cha In-pyo Sub and the members drawn to Sokcho at 4 am were drawn.
On this day Cha In-pyo picked up the cell phone while talking to Lee Seung-gi's grandmother's house saying "Wipe (Shin Ae-ra) frequently, please try calling".
Cha In-pyo filled with charm with Little Voice, saying "Honey yeah", he still surprised everyone by saying "honorific words" and saying "do meals."
To this, the member of 'All The Butlers' wants to talk with Shin Ae-ra, so the Cha In-pyo says "Little Voice is good" in the words of "member of seniors Little Voice is perfect" showed.
Especially Cha In-pyo showed off his wife idiot "I love you" called a phone call with Shin Ae-ra and also envy